Pasco deputies searching for bank robber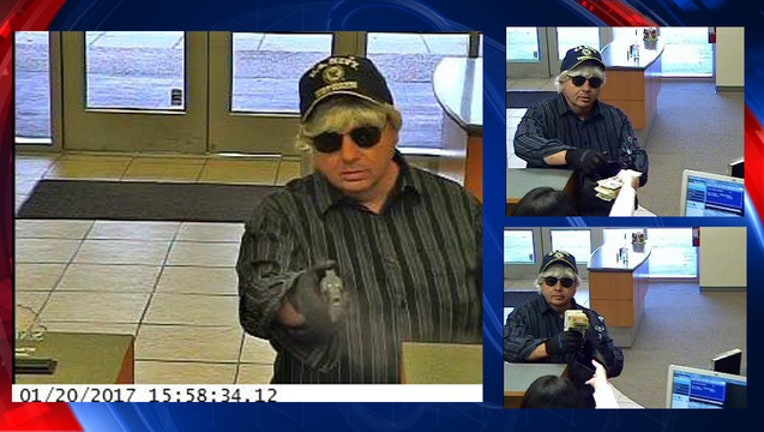 LAND O' LAKES (FOX 13) - The Pasco County Sheriff's Office is searching for a man who robbed a SunTrust bank last Friday. 
The incident occurred at the SunTrust location at 21744 State Road 54 in Land O' Lakes on January 20. Deputies say they received the call at 3:59 p.m. 
According to PCSO, the older male suspect was armed with a handgun and demanded money from the clerk. The clerk handed over an undisclosed amount of money, then the man fled in a white vehicle heading eastbound on State Road 54. 
The sheriff's office released several surveillance photos of the suspect. He is seen wearing black gloves, dark sunglasses, a hat, and what appears to be a blonde wig. 
Anyone who has any information about this case can leave an anonymous message at the Pasco Sheriff's Office Crime Tips Line at 1-800-706-2488, or Crime Stoppers of Tampa Bay, Inc. at 1-800-873-TIPS.