Person of interest identified in Sligh Ave. murder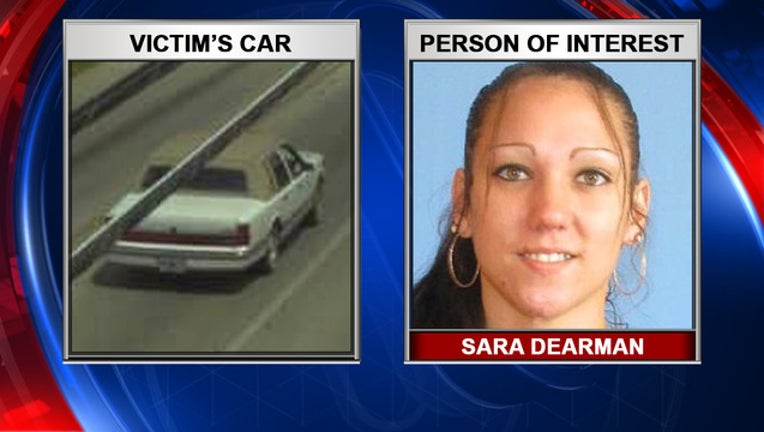 TAMPA (FOX 13) - Investigators want to speak with a woman identified as a person of interest in the case of a man whose body was found in his Slight Avenue home and prized 1990 Lincoln Towncar was missing.
After Hillsborough County Sheriff's Office deputies found the man's body, they said there appeared to be foul play.
HCSO said the man's body was found after a family member requested a welfare check at his mobile home on Sligh Ave. 
Deputies said the man, identified as 66-year-old Michael Stephey, suffered "upper body trauma." It was also noted by family members that his vehicle was missing. They said it was in "extremely good condition" and was a point of pride for Stephey.
Investigators announced Friday they were searching for a person of interest, 29-year-old Sara Rose Dearman, in connection with the death.
Dearman was described as a white female, 5' 6" tall, weighing 160 pounds. Her last known address was in Laurel, Mississippi.
Detectives also continue to look for Stephey's white, 1990 Lincoln Towncar, four-door, with a tan vinyl top and Florida handicapped tag ZC73V.
Anyone with information related to this case, or who knows where to located Sara Rose Dearman, is asked to call the Hillsborough County Sheriff's Office at 813-247-8200.
To be eligible for a cash reward, call Crime Stoppers first at 1-800-873-TIPS (8477), or report anonymously online at www.crimestopperstb.com.