Photo: Woman on ride mower tows child in toy wagon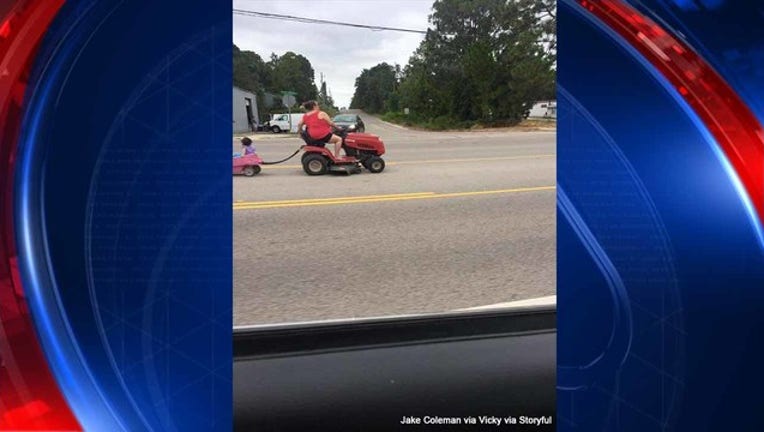 article
RED BANK, S.C. (STORYFUL) - A woman left some South Carolina drivers doing a double take.

The unidentified woman was seen on a riding mower while towing her a child in a toy wagon. A photo of the strange sight was shared on Lexington Police Department's Facebook page.

In the photo, the woman was riding down a four-lane road, while the child was sitting on a pink toy wagon. It appears the only thing attaching the two was a rope, according to the Facebook post.
The agency didn't leave a comment on the post. It's unclear if the woman has since been identified or even charged.