Piece of metal crashes into windshield injuring St. Pete woman, says FHP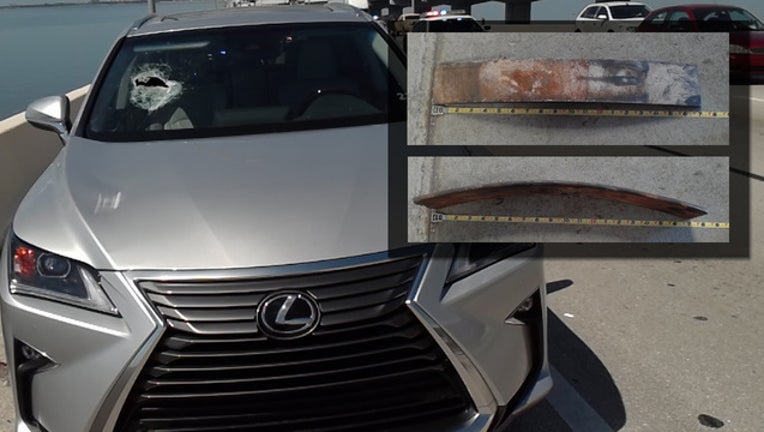 ST. PETERSBURG (FOX 13) - A freak accident occurred on the Howard Frankland Bridge after a piece of metal crashed through a windshield, leaving one person critically injured, troopers say.
After 11 a.m. Wednesday, 62-year-old Glenn Musto was driving northbound on Interstate 275 over the bridge in the right center lane, according to Florida Highway Patrol troopers. His passenger, 65-year-old Margaret Musto, was also inside the vehicle. Glenn was behind a red sedan as he was approaching the bridge's hump. 
The sedan ran over a piece of metal laying on the road, troopers say, and it propelled in toward Glenn's 2017 Lexus RX300. It struck the engine hood, and then broke through the windshield, hitting Margaret.
Margaret was transported to a St. Joseph's Hospital with critical injuries. There is no word on where the metal orginated.