Pinellas Park police: Sleeping woman thrown across room after stolen car crashes into home
PINELLAS PARK, Fla. - A Pinellas Park woman was "thrown across the room" after the driver of a stolen vehicle slammed into a house, police said. They are still searching for the driver.
The crash occurred around 5:30 a.m. Friday. Officers said a white Kia van was seen swerving between lanes and the headlights were off. A traffic stop was attempted on 70th Avenue, but the driver did not stop, according to the Pinellas Park Police Department.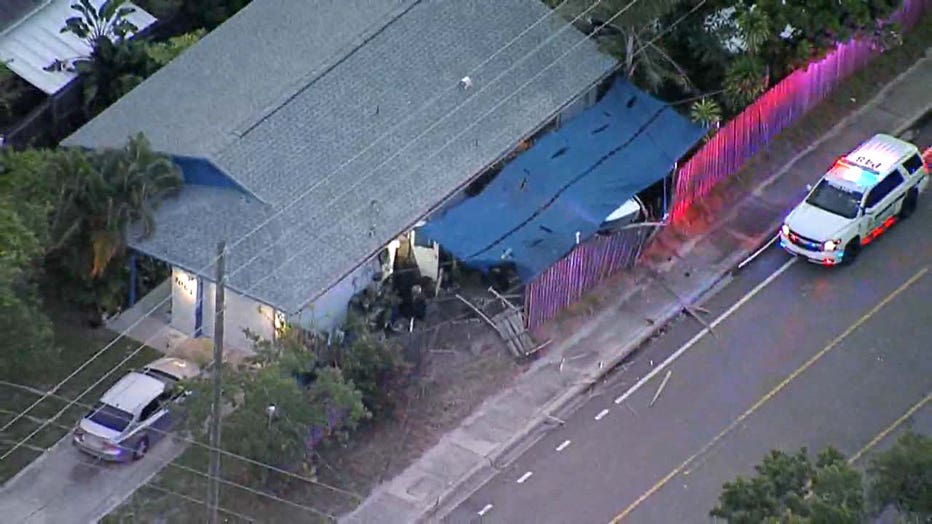 The view from SkyFOX showing damage to a Pinellas Park home after the driver of a stolen vehicle crashed into it.
Soon after, police said the vehicle crashed into the home at 7001 61st Street North, where three people were sleeping. 
Diane Al was in bed when the car collided with the home. It bashed a hole in the wall and struck the mattress she was sleeping on, sending her flying across the room, she described. Diane only has minor injuries.
"It was like a bomb," she described. "Everything from one side went to the other."
The driver fled on foot and remains unidentified. It's unclear whether there were passengers inside the vehicle.
READ: Largo man operated drug house out of Pinellas County pizza parlor, deputies say
Police said the vehicle was stolen from another Pinellas Park home Thursday night.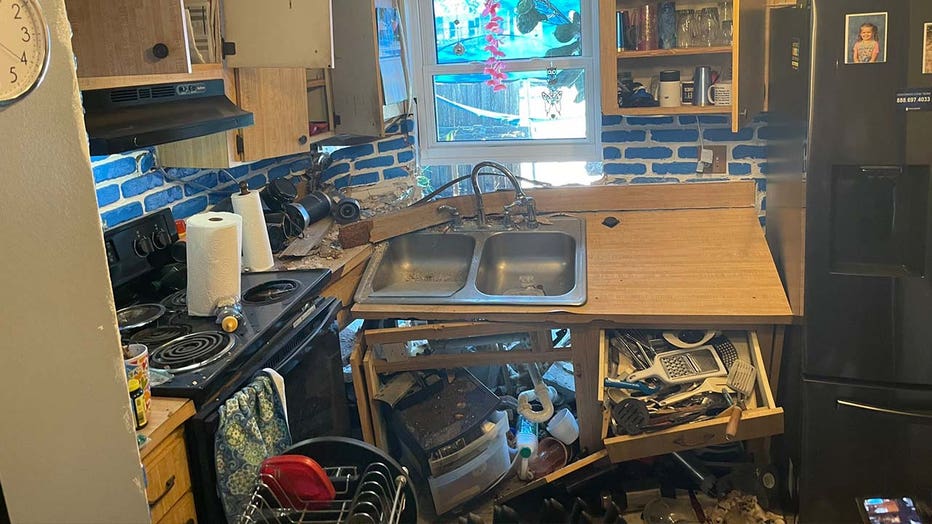 Kitchen damage after car crashes into Pinellas Park home.
"There is no remorse. This person could have killed people inside of a home," Capt Adam Geissenberger with Pinellas Park PD. "Instead of stopping and saying I messed up, like a coward they took off and they ran."
The family was displaced due to the damage to the home and will be staying with other relatives, officials said.