Teen charged with vessel homicide after boat crash kills 16-year-old girl
INDIAN SHORES, Fla. - A 16-year-old faces vessel homicide charges after a boat crash early Sunday morning that killed Rachel Herring, 16, according to the Pinellas County Sheriff's Office.
According to PCSO, the teenager driving the boat and five other teens got onboard at the teen driver's house Saturday around 7:30 p.m. Deputies say the boat stopped at a boat ramp to pick up another teenager who brought alcohol onto the boat and then it continued to a party in the Treasure Island area.
Witnesses say the teens arrived at the party around 9 p.m. Investigators discovered there were approximately 25 to 40 teens at the party that were consuming alcohol or marijuana. In the upstairs of that same residence was a party attended by adults, according to PCSO.
Detectives say the boat filled with teens left the party around 12:15 a.m. and was traveling northbound in the Intracostal Waterway. According to PCSO, the boat was traveling at a high rate of speed, exceeding the no-wake requirement for the area when it struck a metal channel marker, causing all seven teens on board to be thrown into the water.
Sheriff Bob Gualtieri said none of the teens were wearing life-jackets. 
After hitting the channel marker, Gualtieri said the boat continued traveling at a high rate of speed and crashed into a seawall near Whitehurst Avenue and Gulf Boulevard in Indian Shores.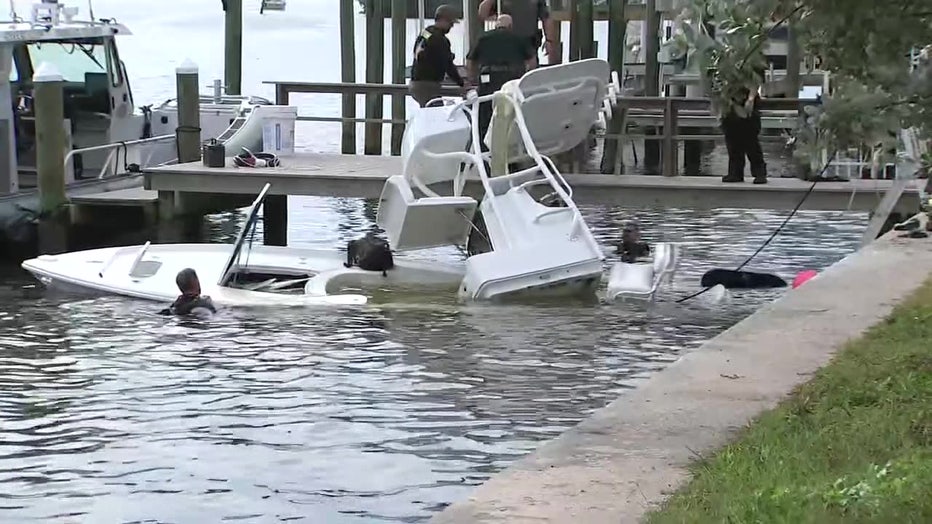 After impact, the teens realized Herring was missing. Deputies on the scene used a phone app to locate Herring approximately one-half of a mile south of the crash site, floating in the water. She was pronounced deceased on scene. The medical examiner will work to determine the exact cause of death. 
Another teen was taken to Bayfront Medical Center with minor injuries. The other five teens were not injured.
"It was all the ingredients were put into a bad result," said Gualtieri. "You have seven kids on a boat in the Intercoastal Waterway, speed's a factor, lighting's a factor, some had consumed alcohol; they're at a party where there's alcohol and marijuana."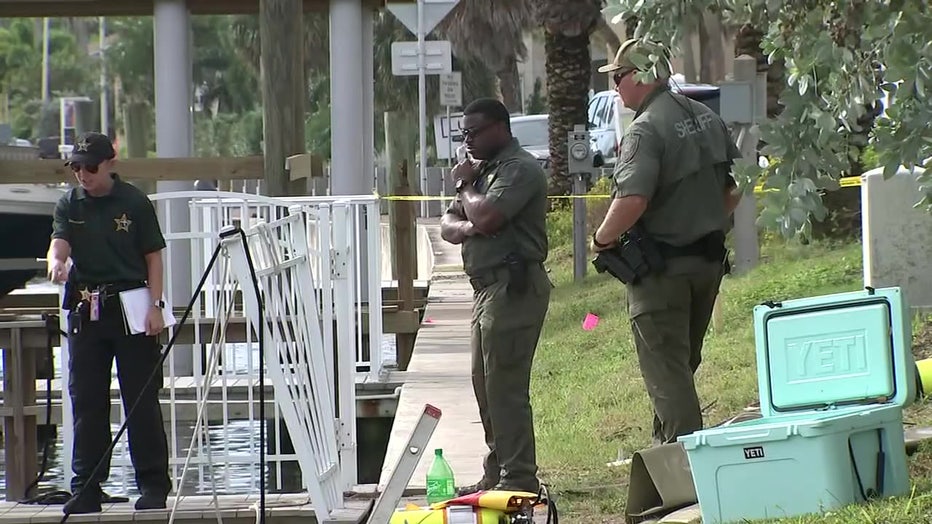 Gualtieri said the boat belonged to the parents of the 16-year-old who was driving it. At this time, deputies say there is no indication that the teen was under the influence of alcohol or a controlled substance. Investigators with the Major Accident Investigation Team conducted field sobriety tests and say the teen arrested did not show indicators of impairment.
"There is no basis to conclude that he was under the influence. Now just because he wasn't under the influence, doesn't mean there isn't criminal culpability, but it's not based upon being under the influence of drugs or alcohol," Gualtieri said. 
The teen boat driver was taken to the Pinellas Juvenile Assessment Center charged with vessel homicide.