Pit bull acts as emotional support animal for owner with anxiety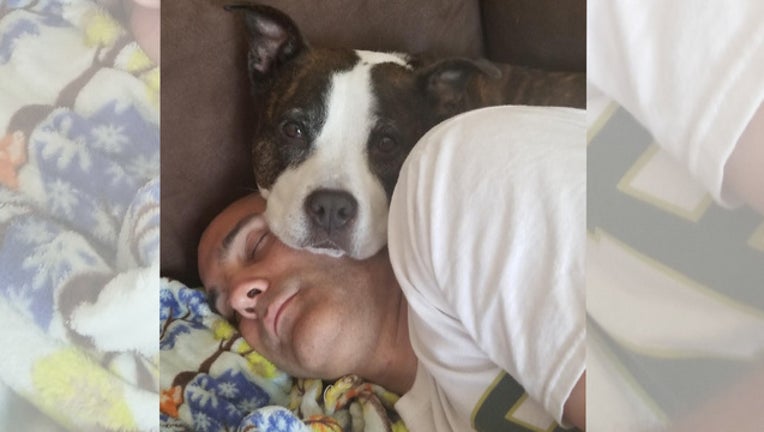 article
HOOVER, Ala. (STORYFUL) - An Alabama man who suffers from "crippling" anxiety says he has the right emotional support animal to help him.
Brandon Hamil McKerley of Hoover, Alabama, shared an image to Reddit on September 4 showing his dog, named Ellie Mae, resting her head on his ear so he can hear her breathing, he said in the post.
He said he shared the photos to show how his pet pit bull knows just the right time to help calm him down.
McKerly told Storyful that Ellie Mae helps him deal with his anxiety. He shared an additional photo explaining that the pup is "super calming and loving" to a user who said the photo "exudes calm and security."