Pitbull gives birth to 11 puppies, gently places them in 'foster mom's' lap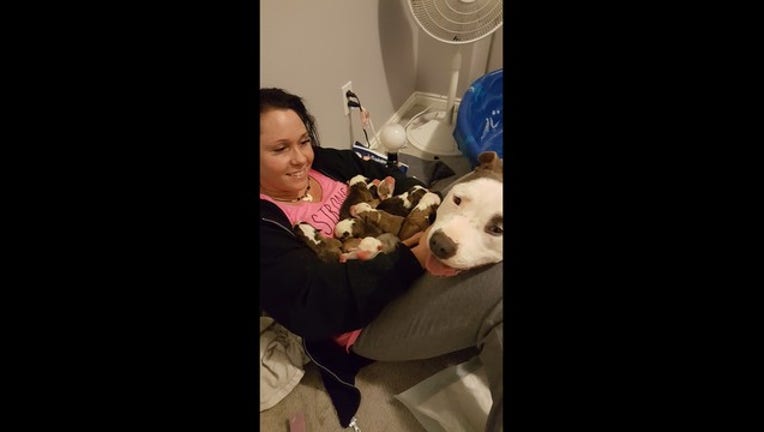 article
SPRINGFIELD, Utah (KTVU) - Being a new mom can be overwhelming. One foster dog shows that in an adorable video as she gets some extra help from her "foster mom."
The video shows Grayce, a pitbull, gently picking up her puppies and putting them in her foster mom's lap before getting some TLC for herself.
Grayce was neglected at her previous home, and needed a safe place to give birth to her puppies. She found a foster home with Stevoni Doyle three weeks ago. 
"She brought me all her pups. I've had lots of mommas and babies but never had one do this," said Doyle.