Police: College student murdered after trying to sell car on Craigslist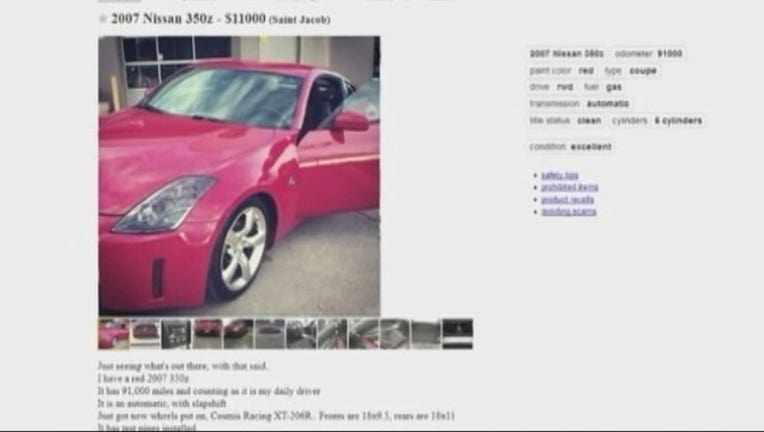 article
A 24-year-old man is behind bars in eastern Missouri for allegedly killing a college student he contacted through Craigslist.
The 19-year-old victim was found dead Tuesday night, one day after he tried to sell his car on the popular website.
But the circumstances surrounding the murder are still a mystery.
"It's just a nightmare that we're never going to wake up from," said Adam Brendel, who knew the victim.
Police say Taylor Clark's body was found in the St. Louis suburb of Hazelwood. People in a small Illinois town are mourning the loss of the 19-year-old college student.
He was a student at Southern Illinois University in Edwardsville. Authorities say he was last seen Monday morning. That same day Clark had listed his car for sale on Craigslist.
"This is just awful," said neighbor Donna Rutz. "He was so young and just starting his life. I feel so sorry for his family and his parents."
Investigators say his body was found in a wooded area just steps away from the parking lot where his vehicle was found.
Authorities say they traced the suspect, 24-year-old Michael Gordon, through a series of e-mails between the two on the website.
"There was an arrangement made between Taylor Clark and Michael Gordon," Capt. Timothy Fagan of the Florissant Police Department said. "They were going to meet and the vehicle was going to be looked at and test drove. A short time after they met on the parking lot, Taylor was shot one time by Mister Gordon."
Investigators say it happened on Gordon's lunch break. He tried to hide the victim's body, and then he returned to work. It's not clear what exactly happened in the moments before the shooting. Friends say they're struggling to make sense of the tragedy.
"I just could not sleep at all, and when I woke up this morning, I was just bawling, hoping it was a dream," said Ashley Pickens, who was a friend of Clark's.
Gordon is facing first-degree murder and assault charges.