Police: 1 shot after fight escalates inside Clearwater surf shop, search underway for persons of interest
CLEARWATER, Fla. - One person was taken to a local hospital after a shooting inside a Clearwater Beach surf shop Tuesday evening, and police say they are now searching for three persons of interest. 
Local first responders say they arrived around 8 p.m. to the shooting, which happened inside the Surf Style store on 315 South Gulfview Boulevard.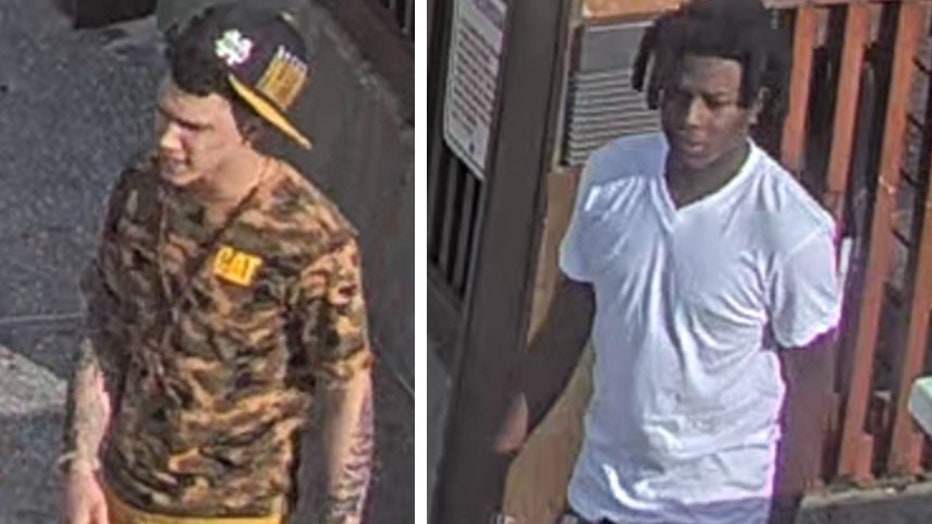 Persons of interest in Clearwater surf shop shooting courtesy of the Clearwater Police Department. 
Michael Walek, the deputy chief for the Clearwater Police Department, says investigators are searching for three persons of interest in connection to the shooting. The department released images from security cameras inside the store of the three they are searching for. 
Persons of interest in the shooting at Surf Style store in Clearwater. Courtesy: Clearwater Police Department. 
One victim was found on the second floor of the surf shop with a gunshot wound, according to Walek. That victim was taken to Morton Plant Hospital with life-threatening injuries, Clearwater officials say.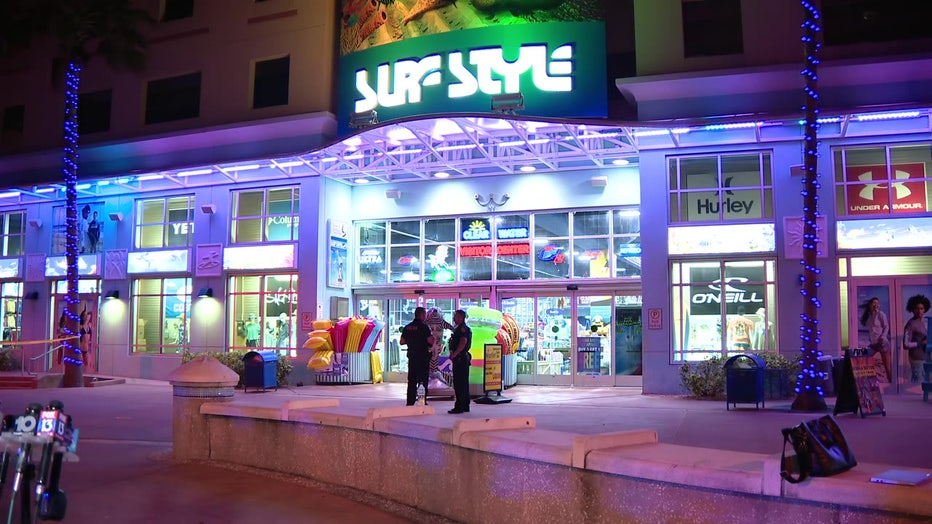 Pictured: Shooting scene outside Surf Style in Clearwater.
Walek says investigators believe a fight inside the store escalated, which led to the shooting. No arrests have been made, but police say they are talking with those who were inside the store at the time of the shooting.
Anyone with information on the identities or the location of the persons of interest are asked to call investigators at (727) 562-4242.