Police: Winter Haven man arrested after former roommate told officers about child porn on his computer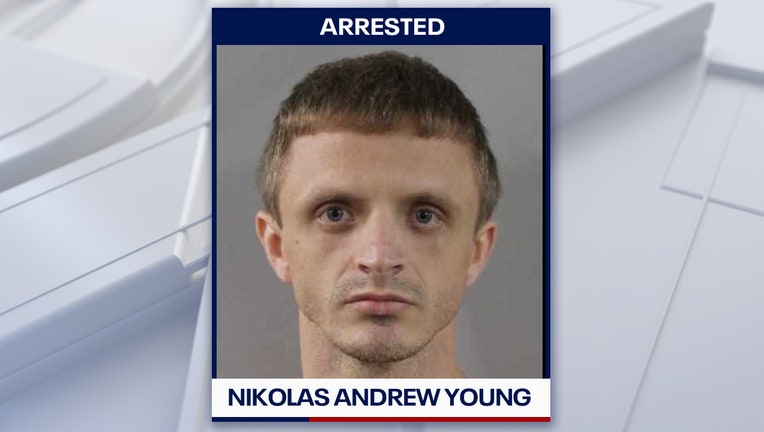 article
WINTER HAVEN, Fla. - A Winter Haven man was arrested after "hundreds" of child porn files were found on his computer, officers said. The investigation started after his former roommate alerted the police.
Wednesday, Winter Haven police arrested 31-year-old Nikolas Andrew Young. Back in December 2022, a civil dispute was served on Young by his previous roommate as part of an eviction process.
"While the officer was on scene of the dispute, the roommate alerted the officer to the child pornography on Young's computer," according to a news release from the police department. "The roommate stated that Young showed the roommate the images that depicted children between the ages of 12 and 14 engaged in sexual intercourse with apparent adult males and females."
During a follow-up interview, the roommate told a detective that he has known Young for three years, and they shared a residence for 15 months, according to officials. The roommate went on to describe a "'secured folder that was located on the Apple laptop.'"
READ: Lakeland police believe 4 suspects involved in drive-by shooting that wounded 11
The roommate also said Young told him, "Don't tell anyone, I have a secured file that could put me in jail for the remainder of my life because I do watch child porn," according to detectives. 
On Jan. 20, an officer and detectives went to the Poinciana home where Young was residing to interview him. During the interview, detectives said Young told them he watched pornography in the past but erased the files to "clean myself up."
According to the police department, Young then told the detective there was child porn on his computer, but he erased it "years ago." The detective asked Young if he still had it and the suspect retrieved it. The detective took the laptop and obtained a search warrant five days later to do a forensic download.
On Feb. 1, detectives said they found hundreds of child abuse and child porn imagery involving boys and girls. Young was taken into custody and faces 300 counts of child porn charges.
"We are thankful for that roommate who spoke up to report this heinous crime that was occurring," said Police Chief David Brannan. "These children had their innocence taken away for deviants like Young and they will never get that back. He is where he needs to be and should be staying there for a long time."