Police: Woman drove onto railroad tracks because GPS told her to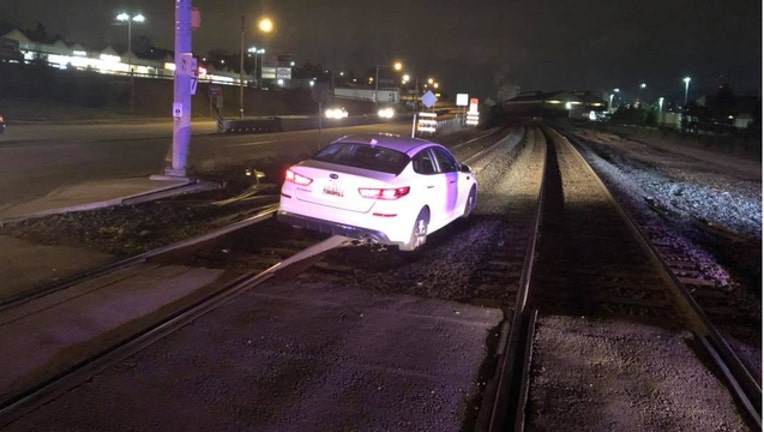 article
DUQUESNE, Pa. (FOX 13) - Police in Pennsylvania were called to the scene of a car parked on the railroad tracks. 
Fearing the worst, Duquesne Police Department officers rushed to the scene to find a white sedan that had turned onto the tracks and become stuck. 
The woman inside, however, said she definitely did not mean to put herself in this predicament. 
She said the GPS directed her to turn, so she did. 
It happened at 10 p.m. November 21 on the railroad tracks at Grant Avenue and State Route 837 in Duquesne, about 10 miles southeast of Pittsburgh.
In a post on Facebook, Duquesne police wrote "Arriving Officers learned from driver, a female from Sewickley, that her GPS advised her to go this way."
"The female was 100% sober and had no medical conditions affecting her decision-making."
Officers said the vehicle had to be towed from the scene and the driver was cited for careless driving.