Polk politicians push to promote ivermectin as COVID-19 drug, despite medical advice
LAKELAND, Fla. - For decades, ivermectin has been used as a dewormer for horses and other farm animals. It has also been used in other countries to treat people with certain problems like parasites. But it has not been given the blessing of the FDA to use against COVID-19 in the U.S.
Despite that, a growing number of people are using it off-label – some with a prescription from their doctor; most by going to their local feed store and getting the version produced for animals.
The FDA says that's a bad idea. It warns that ivermectin formulations for animals are very different than those for humans and that taking animal ivermectin to treat COVID-19 is very dangerous and may have serious side effects.
Polk County commissioners say ivermectin may not be a magic bullet, but it should be a better-known option. 
Tuesday morning, they spent hours talking about sending a letter to Gov. Ron DeSantis, asking him to at least endorse it as an alternative therapy.
"It's a layup. It's slam dunk," Commissioner Neil Combee said. "All we're doing is asking the governor to do something.  We're not dispensing medicine. We're not practicing medicine."
"Ivermectin may turn out to be a dud. But people at least want the opportunity to at least try it on themselves," agreed Commissioner Bill Braswell.
RELATED: Florida feed store hides Ivermectin to prevent misuse by COVID-19 patients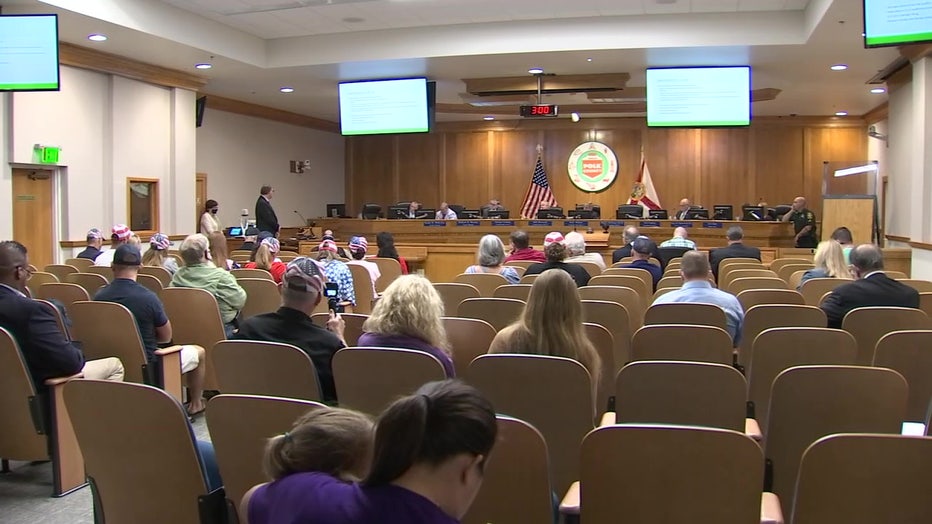 Dr. Joy Jackson, who heads the Polk Health Department, and Dr. Daniel Haight from Lakeland Regional Health both spoke at the meeting, saying that ivermectin and another controversial drug to used off-label to treat COVID, hydroxychloroquine, have not proven effective, may have side effects, and may give sick people false hope.
"You're sending a message to the public that it is the wild west – 'Anything you can get your hands on, take it,'" Dr. Jackson said.
At least one local doctor, orthopedic surgeon Dr. Brian Jurbala, spoke in favor ivermectin, claiming it could prevent COVID-19.
After more than three hours of discussion, commissioners decided to rework the language of the letter and reconvene at a later date. A majority endorsed the general concept, which worried Jackson.
"Ivermectin is not a benign drug, "she added. "I strongly advise that the public not self-medicate with Ivermectin."
Commissioner are going to take up the discussion again in about two weeks.