Polk sheriff assigning deputies to ensure recount security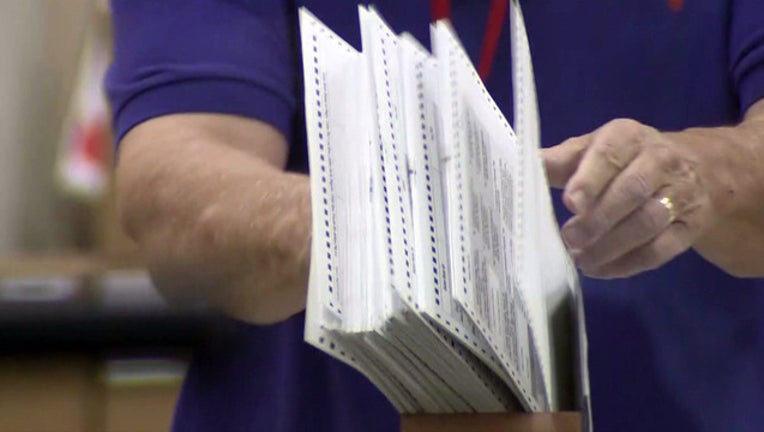 LAKELAND (FOX 13) - After the recount was officially announced, the Polk County Sheriff Office made an announcement of its own, saying it will add extra security and monitoring for elections workers tabulating the count.
Polk County Sheriff Grady Judd said he is ordering deputies to oversee the counting of the votes.
Click here to view current vote tallies from the state of Florida.
The recount controversy has some voters on both sides calling for transparency as the recount process gets underway.
Judd said, at the request of Polk County Supervisor of Elections Lori Edwards, he is having two deputies closely observe the recount.
Judd said one deputy will be a registered Republican voter and one will be a registered Democrat voter.
"They want the satisfaction of knowing that the election process has integrity," Judd told FOX 13 News.
The request from the Supervisor of Elections is a result of days of comments by public officials, implying improper conduct and incompetence.
Thursday, Governor Rick Scott said there may be "rampant fraud" at two South Florida supervisors of elections offices, referring to Broward and Palm Beach counties.
President Donald Trump tweeted Saturday, without evidence, that the elections were being stolen.
Protesters, meanwhile, gathered at an elections office in Broward County, which was quickly becoming a battleground in the recount. The protesters waved signs, used bullhorns, and harangued a food delivery person at one point, asking if there were ballots inside the food bags.
Protests in Hillsborough County Saturday were subdued, in comparison. Most voters who spoke with FOX 13 News said their main concerns were transparency and accuracy.
The Hillsborough County Canvassing Board said it would begin the machine recount process at 9 a.m. Sunday.
In a release to the media, the board said: "This is a public process. Observation of high-speed scanners will be through windows in an adjacent viewing room."