Polo-wearing man stumbles into meeting with Pres. Obama, goes viral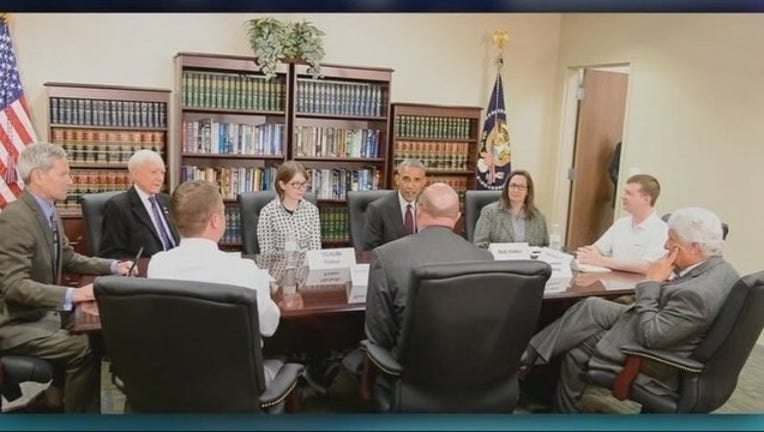 article
A Salt Lake City man thought he would be sitting in the audience this week when President Obama came to town – only to find himself in an unusual, but good, predicament that has led to some Internet fame.
Lance Futch wore a white polo for the occasion but was instead ushered into a private room to be a part of a round table discussion with the world's most powerful man.
The photos of it have gone viral, as he sits around a table with several people dressed in full suits.
"Here I am with the Commander and Chief, and I'm a little underdressed," Futch said.
When he arrived at Hill Air Force Base, he was quickly escorted into the private room. It wasn't until he started reading the name tags on the table in front of him that he realized he would be sitting within arm's reach of President Obama.
Futch said he probably would have worn a suit had he known.
"He deserves the most respect I can give him at that moment … He's an amazing guy," he said. "I'm not sure if later on – on Air Force One – he was like, 'did you see that guy.'"
Futch joked that his mother also pointed out that her son had his elbows on the table during the meeting.