Port St. Lucie father finds shocking note; son arrested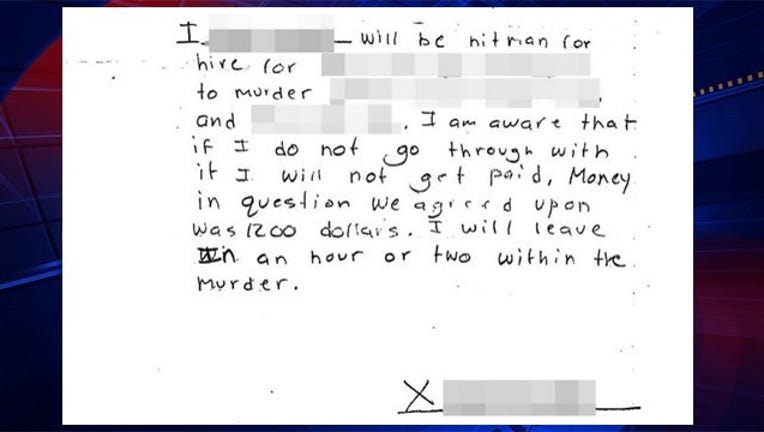 article
A 14-year-old Port St. Lucie boy is under arrest after police allege he plotted to kill his own family.
Detectives say the plot was foiled when his own father was tipped off by a note found in the boy's room.
According to The Associated Press, the note went into great detail as to how a friend was supposed to kill the boy's father, stepmother and stepbrother. In exchange, according to the note, he would give him $1,200.
"He's hated his family for – he moved here three years ago; he hates his father," said detective Paul Griffith of the Port St. Lucie Police Department. "He has learned to hate his stepmother and stepbrother."
The plan allegedly included a burglary-gone-wrong scenario.
"He had it all designed in his head," detective Griffith said.
The friend told police he thought it was a joke, but detectives say animosity from the 14-year-old had been building up for quite some time.
The teen is now facing charges of solicitation to commit first-degree murder. He was being held in a juvenile center.