Powerlifting grandmother prepares for world championships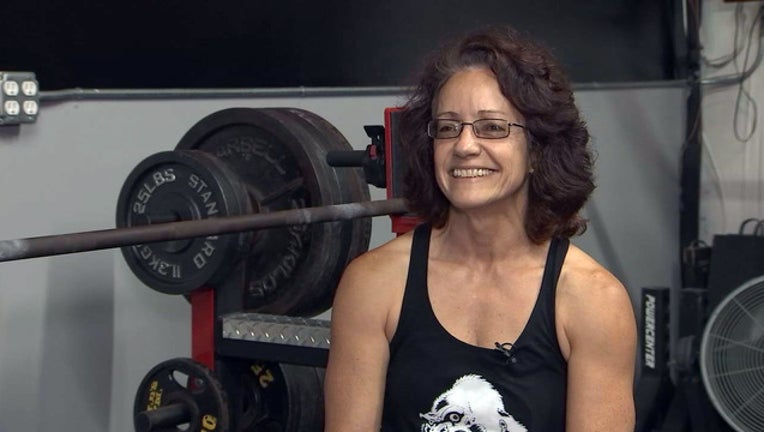 article
LAKELAND (FOX 13) - When you hear the word "powerlifter," what comes to mind? A young guy with a mountain of muscles? Possibly, but power lifter Yvette Fox is a 59-year-old and a grandmother of six – and she happens to be one of the best powerlifters in the world.
Fox has been invited to compete in the World Powerlifting Congress World Championship Meet in Moscow this November.
"I am totally blown away by the opportunity and the privilege that just kind of fell in my lap because I have only been doing this for two years," Fox said.
Fox has only been powerlifting a short time, but she is a lifelong athlete. In her younger years, she was a bodybuilder. But she says when her kids came along, she decided to put them first, and there wasn't enough time or money to keep with her sport.
She did get back in the gym, but it wasn't smooth sailing. In her 30's, she had a severe lower back problem and the doctor told her she would never be able to lift again. Along with her determination and faith, Fox relied on a chiropractor to get her through.
Then, in her 40's, she came down with an undiagnosed immune deficiency.
Despite those sizable bumps in the road, Fox kept pushing, like her hero 'Rocky.'
"I love it when he says life is not all sunshine and rainbows, that life is gonna kick you in the teeth, and knock you to your knees, and if you let it, it will keep you there," she said.
Obviously, Fox hasn't let anything to stand in her way.
Scott Lamb, who trains her at Vanilla Gorilla Athletic Training in Lakeland, has high hopes for Fox when she competes in a few weeks. That, he says, could be just the beginning.
"Hopefully we're going beyond that."