Premature baby with fighting spirit makes strong recovery
LAKELAND, Fla. - A Polk County family is giving back to an organization that helped them after having a premature baby. 
Fabiane Bodine's pregnancy with her son Logan had a tough beginning.  
"He almost died in my belly," she shared.  
The family had just moved here from the East Coast and got the devastating news at one of her first doctor's appointments 
READ: March of Dimes gives premature Tampa baby a fighting chance
"The doctor said that I had pre-eclampsia, that I need to be put in a hospital," Fabiene Bodine said. 
Her husband Brandon stated, "The very first day of work. She goes in to see the doctor and they put her in the hospital, diagnosed with pre-eclampsia and it was scary."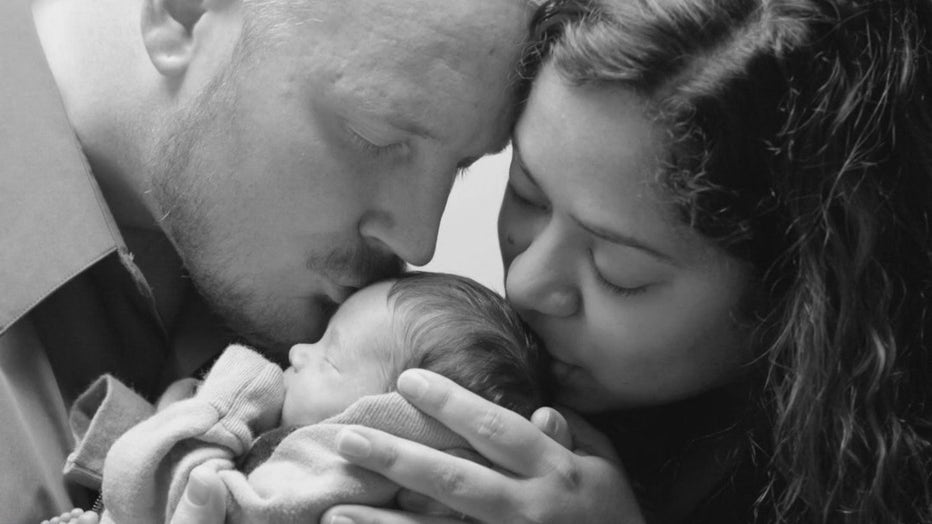 They told her she would only have to stay for a day but it ended up being longer. 
READ: Baby born weighing just over 1 pound thrives with help from March of Dimes
"I went from the 26 weeks of pregnancy until Logan was delivered," Fabiene Bondine explained. "He was delivered 33 weeks. So we were there for over a month." 
For Brandon Bodine, it was scary. 
"You know, being a first-time father, he comes out and you're expecting to hear like a cry or whine or something and you didn't hear anything." 
That soon changed. 
READ: March of Dimes ambassador family describes 'scary' experience after baby born prematurely
"It seemed like a miracle to me, you know? Yeah, breathing and, you know, start crying and, you know, I'm like hugging the nurses, jumping up and down," stated Brandon Bodine. "And it was the most amazing thing I'm ever seen." 
Logan weighed 3 pounds and 7 ounces and spent more than three months in the Neonatal Intensive Care Unit struggling for life. 
"We felt like our situation was dire and the March of Dimes was there to meet with us to give us information about next steps," Brandon Bodine said. 
READ: Tampa March of Dimes walk raises $200,000 for moms and babies
So now they want to pay it forward by being the March for Babies Ambassador Family for Polk County. "Our goal was 100,000 in Polk County. We are very close to this goal," Fabiane Bodine said. 
It's money they hope will make a big splash for the health of premature babies. 
Logan is now 11 years old and has no effect from his rough birth. 
READ: Cooling technology helped save premature baby's life, brain, doctors say
The March for Babies walk in Polk County will be this Saturday. 
Click here for more information.