Pro Football Hall of Famer Frank Gifford dies at 84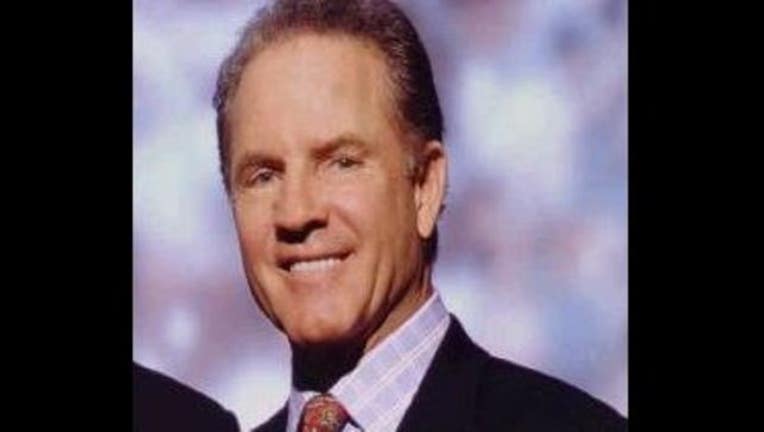 Frank Gifford, the Pro Football Hall of Famer who led the New York Giants to the 1956 NFL title and later teamed with Howard Cosell and Don Meredith in the "Monday Night Football" booth, has died. He was 84.
In a statement released by NBC News, his family says Gifford died suddenly at his Connecticut home of natural causes Sunday morning. His wife, Kathie Lee Gifford, is a host for NBC's "Today."
NFL Commissioner Roger Goodell says "Frank Gifford was an icon of the game, both as a Hall of Fame player for the Giants and Hall of Fame broadcaster for CBS and ABC." Goodell adds that, "Frank's talent and charisma on the field and on the air were important elements in the growth and popularity of the modern NFL."
Gifford was the NFL's Most Valuable Player in 1956 when he led the Giants to the championship. He played running back, defensive back, wide receiver and special teams in his career and went to the Pro Bowl at three positions.