Professor fatally shot on Mississippi campus; suspect at large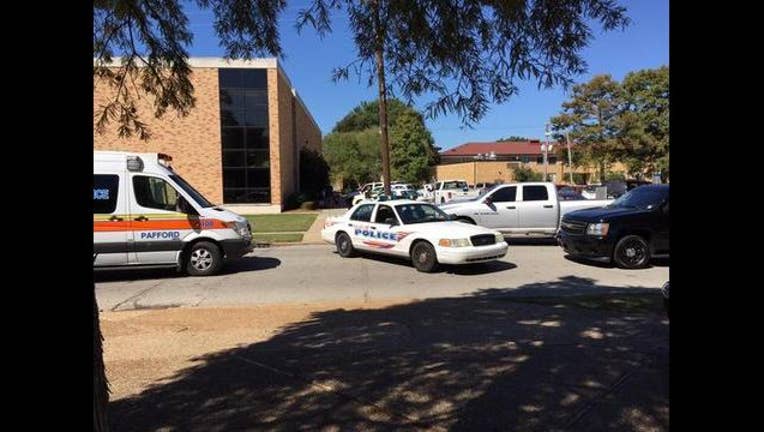 CLEVELAND, Miss. (AP) — A professor was killed in his office at Delta State University in Mississippi, and investigators are searching for another school employee in connection with the killing, officials said Monday.
Cleveland Police Chief Charles "Buster" Bingham said during a news conference that authorities have identified Shannon Lamb as a "person of interest" in the shooting of history professor Ethan Schmidt. Lamb is no longer believed to be on the Delta State campus.
Bingham also said police have information suggesting Lamb may have been involved in another slaying in the south Mississippi city of Gautier, about 300 miles away.
Gautier police spokesman Matthew Hoggatt told The Sun Herald (http://bit.ly/1gmKAle) that a woman was found dead in her home, and that Lamb is the suspect in her death.
"We're working right now under the assumption that both events are related," Hoggatt said. "We hope that they are not. But at this point in time, information indicates that they probably are linked in some way, shape or form."
The 3,500-student university is in Cleveland, in Mississippi's Delta region near the Arkansas-Mississippi state line, was first put on lockdown around 10:45 a.m. amid reports of an active shooter. Everyone on campus was told to take shelter, away from windows.
Freshman Noah Joyner, 18, said he was shaken by the lockdown. Joyner hunkered down in a bathroom of his dorm building and heard others desperate to get in when reports of the active shooter spread.
"There were like people banging on the doors to have somebody let them in," said Joyner, a swimmer at the college. "It was pretty terrifying to hear people banging on the door."
Police swarmed the campus, sweeping buildings to search for the shooter while helicopters buzzed overhead. Officers equipped with body armor and rifles remained on the campus hours later.
Warren Strain, a spokesman for the Mississippi Department of Public Safety, said the suspect is no longer believed to be on the campus. He would not say how investigators reached that conclusion or say where the suspect is believed to be.
The slain professor directed the first-year seminar program and specialized in Native American and colonial history, said Don Allan Mitchell, an English professor at the school, who called him "a gentleman in every sense of the word."
"Dr. Ethan Schmidt was a terrific family man, a good friend, a true son of Peabody, Kansas, and his beloved Emporia State University," he said.