PTC to Uber: 'We are not your enemy'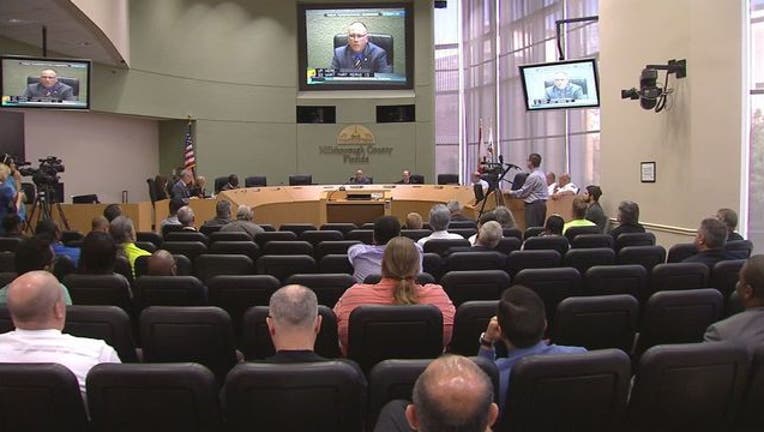 article
TAMPA (FOX 13) - It's the latest round of the ride-sharing controversy: Uber versus Hillsborough County's Public Transportation Commission.
Wednesday, PTC Chairman Victor Crist delivered the knockout punch surprising everyone.
"We are not your enemy up here," Crist said to a room full of angry Uber drivers.
The commission wanted to compromise.
"I am dead serious about leveling the playing field so everybody gets to participate. Not making it more difficult for some, but making it easier for all," Crist said during Wednesday's hearing.
The commission voted to stop fining Uber drivers while they work on sending legislation to Tallahassee. The legislation would create guidelines for the company's operation within the county.
"We tried to start with a baseline that has successfully been put in place in other markets, where everyone's been able to play together," Crist continued.
Crist says the PTC's already tried compromising directly with Uber, to no avail.
The legislation would require ride-sharing companies to supply adequate background checks on drivers and have proper insurance to cover possible accident costs. They also want companies to follow ADA standards, and make sure drivers' cars are inspected every year.
"If these companies are already doing this checks, wonderful. Show it to us. Prove it," Crist said.
The PTC will now work to find a local state representative and senator to back the legislation. They hope to have some results by October.