Recently adopted St. Pete dogs to be in 'Puppy Bowl' raising awareness for others in need of forever homes
ST. PETERSBURG, Fla. - Local dogs Nancy and Max may not understand football, but they will have their own grid iron glory come Super Bowl Sunday.
They're on "Team Ruff" in Animal Planet's Puppy Bowl XIX.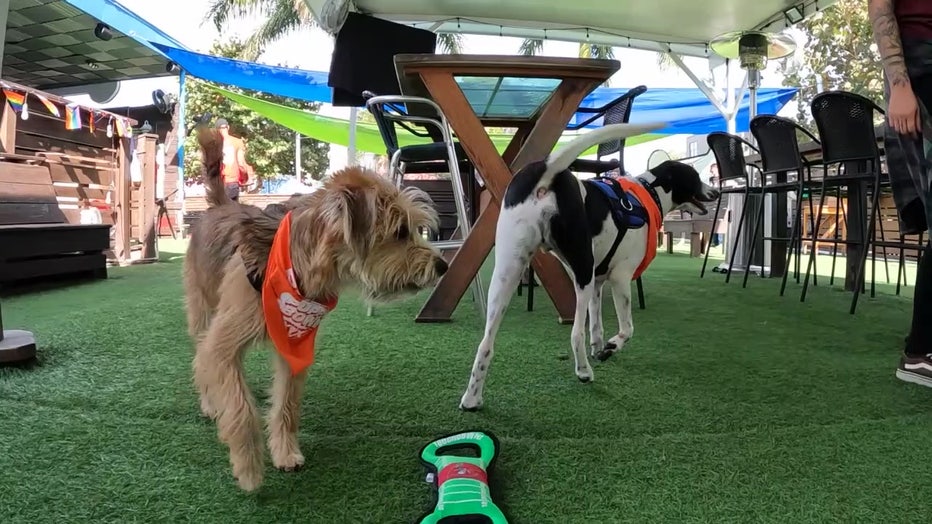 "It's a big deal. She was definitely a producer and referee favorite," said Nancy's owner Michelle Merlo.
READ: Super Bowl commercials sell out, most spots cost between $6-7 million
Max's owner Jay Benge said he found out after adopting the pup that he was going to be in the upcoming Puppy Bowl. He said he loves that Max will get to participate in an event that highlights adopting dogs. 
Before Nancy and Max found their forever homes, they were rescues with the non-profit, the "Compassion Kind" Foundation.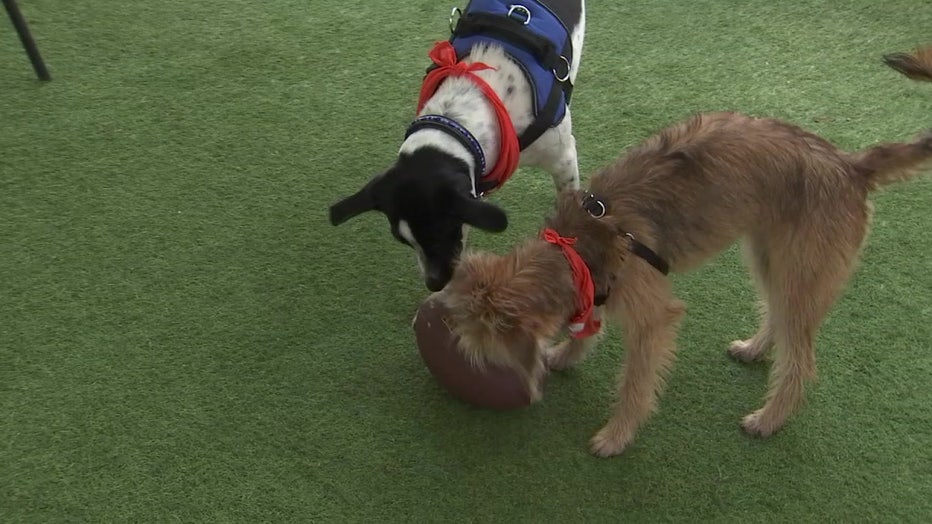 "We do a lot of disaster work throughout the Caribbean and the United States rescuing animals in need. We also do a lot of shelter pulls, local owner surrenders," said Compassion Kind's founder Aja-Nikiya Estro.
MORE: Sarasota designer's handbag to be raffled off during Super Bowl LVII events to help NFL Charities
Nancy and Max's appearance on a national stage will bring attention to some of their other fur friends with the foundation who are still in need of good homes.
While the humans in their lives look forward to the big game, the greatest touchdown for these dogs is finding a loving place to call home.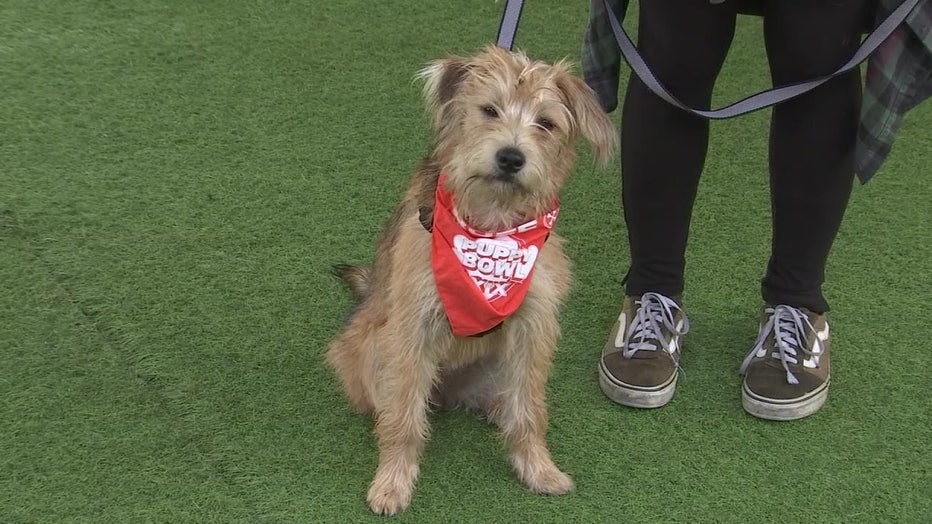 "He [Max] fits into our family quite well, and we love him to death," said Benge.
Compassion Kind is hosting a Puppy Bowl Watch Party at the Dog Bar in St. Petersburg on February 12 from 1-5 p.m. Nancy and Max will be there along with rescues in need of homes.
For more information on the Compassion Kind Foundation, visit www.compassionkind.org.