Red tide doesn't slow down Clearwater boat race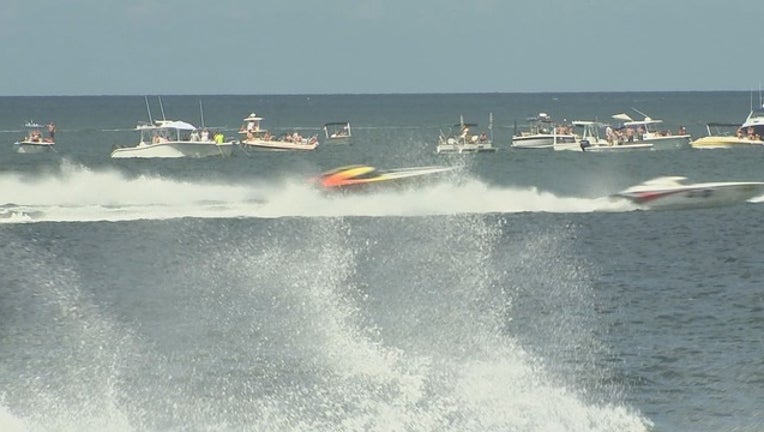 CLEARWATER (FOX 13) - Despite the constant threat of red tide, more than 50,000 people were in Clearwater this weekend for the annual Super Boat National Championship.

Racers came from across the globe to compete in Sunday's event. James Sheppard traveled from England, happy to see no effects of the red tide. 
"It was a bit of a concern Saturday morning to hear about this, but I've been walking around Clearwater Beach," he said. "The beach is absolutely fantastic, I haven't seen a dead fish all weekend."
After weeks of havoc from red tide, local business owners were also pleased with this weekend's turnout. 
"It definitely was a worry as we were planning and doing our scheduling for the weekend," said Jake Kirby, general manager of Badfins Food Brew. "We didn't want tto over order and over staff, so it was good everyone showed up and the red tide held off."
The event adds an estimated $20 million to Clearwater's economy yearly, money beach businesses count on. 
"It's definitely something we look forward to," said Kirby. "We plan accordingly knowing that this month is slower, but we definitely gear up for the weekend because we know it brings a good amount of people to the beach."