Red tide: High levels found 10 miles off Pinellas coast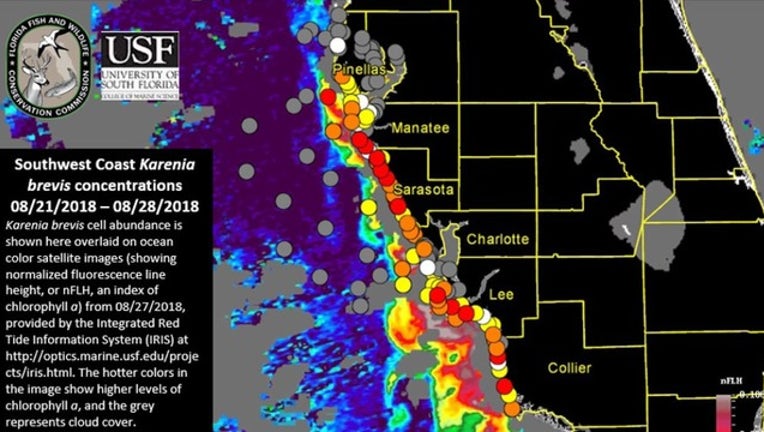 TAMPA (FOX13) - The Florida Fish and Wildlife Conservation Commission has released an update, detailing the levels of red tide along the west coast of the state.
The map posted by the agency Wednesday afternoon indicates "high" levels of red tide algae were found 10 miles off the shore of Pinellas County.
This is the first observation of high algae concentration off the Pinellas coast, FWC said.  The report noted several pockets of "medium" levels as well.
A medium concentration is considered enough to cause "probable" fish kills and respiratory irritation.  High levels usually add visible discoloration to the water, like what has been seen for months further south.
Meanwhile, officials said, red tide levels had decreased in parts of Sarasota, Charlotte, Lee and Collier counties. However, the agency reports that fish kills are still occurring in all of the counties impacted by the red tide. 
FWC is expected to release a complete weekly update on the current status of red tide on Friday.