Regulations for donation boxes in Manatee County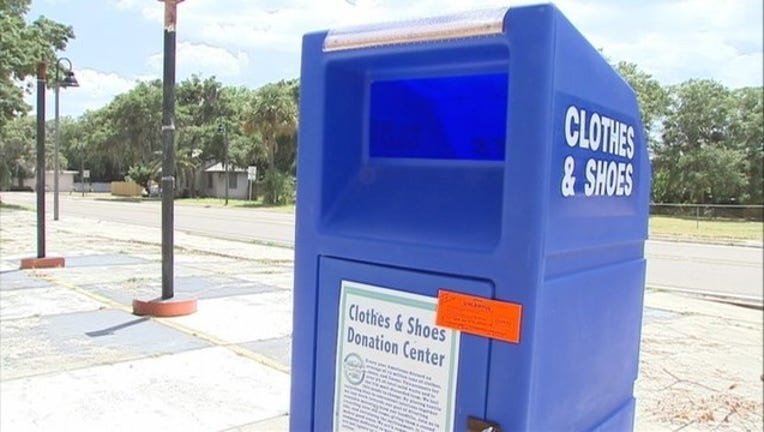 article
Effective Wednesday, July 1, donation boxes in unincorporated Manatee County will only be allowed on private property by nonprofit organizations.
The boxes had been appearing more frequently throughout the county, especially during the holidays, according to county officials.
"They started just popping up all over town, and there were no standards, so they'd become an eye sore," said Nicholas Azzara, spokesperson for Manatee County.
The new ordinance will target donation boxes placed on right-of-ways and sideways, often filled with trash and unsecured to the ground.
"If we had a strong storm or hurricane, are those things just going to take off into the wind?" questioned Azzara.
The new rules also require donation boxes to be clearly marked with the logo, address, email and phone number of the nonprofit organization. Donated items must be inside the locked bin as well, not sitting beside it on the ground. Each box must be no larger than 6 feet wide and 8 feet tall.
Officials at Goodwill Manasota say the ordinance is long-awaited, after years of donors being misled as to where their donations were going.
"There was a lot of fraud to it. People could put a box, and you give, thinking you're giving to a nonprofit, and a for-profit could be picking it up. That's not fair," said Kelly Davis Strausbaugh, Public Relations and Marketing Coordinator of Goodwill Manasota.
Code enforcement officers can confiscate donation boxes that do not meet the new requirements. If the box is not claimed in 30 days, the county can destroy it and its contents.