Rescue pup gets second 'leash' on life as police K9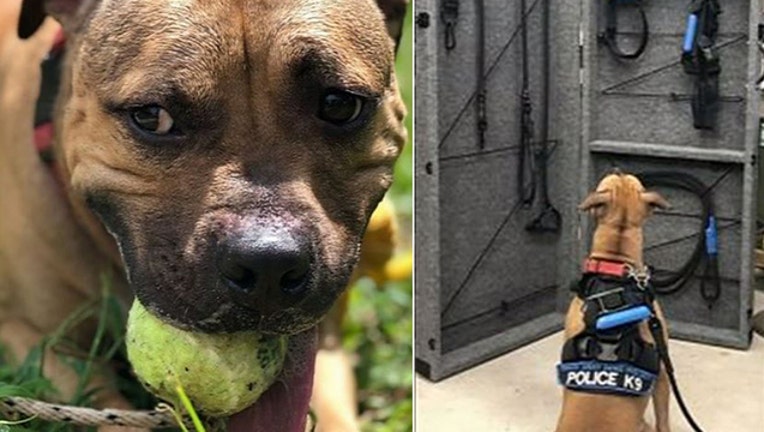 (FOX 13) - A pit bull pup who was rescued after being used for dog fighting has a bright new future ahead as a K9 deputy.
Three-year-old "Dallas" was rescued along with 30 other dogs from a dog fighting ring in Canada.
According to court documents, the dogs were constrained by stakes in the ground. 
Several of the dogs, including Dallas, were taken to a rescue called "Pit Sisters" in Florida, and Dallas made quite the impression. 
The organization picked him out to be trained as a police K9 and he has been training for the new job. 
Dallas is moving to Virginia this weekend and will be paired with a handler who will help complete the pup's training and accompany him in his new career.