Residents displaced after Winter Haven mobile home fire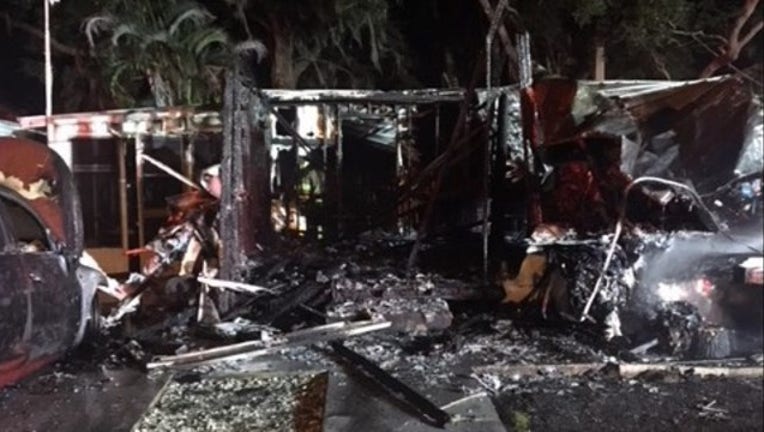 WINTER HAVEN (FOX 13) - Officials in Winter Haven said a fire destroyed a mobile home Saturday evening.
The fire broke out shortly before 8 p.m. at a home in the Cypress Shores Mobile Home Park.
According to investigators, a resident went outside for a few minutes while she was cooking. When she returned, smoke was filling the kitchen, officials said.
Crews from the Winter Haven Fire Department and Polk County Fire Rescue responded to the home and worked to knock down the fire.
Firefighters were able to save part of the home, but the rest of it sustained heavy damage. A car in the driveway and a neighbor's carport were also damaged.
Fortunately, no one was injured. Two residents are being assisted by the Red Cross.