Residents escape injury as fire destroys Lakeland apartments
LAKELAND, Fla. - Four senior citizens are without homes after fire ripped through their 55-and-over apartment complex Monday morning.
Flames tore through the roof at Cecil Gober Villas on North Florida Avenue around 7:30 am,  just as many residents were waking up.
Ruby Letthand, who lives in Apartment 22, where the fire started, was in bed watching TV when she realized something was terribly wrong.
"I got up and ran into the kitchen and the whole ceiling was on fire," she told FOX 13.
The fire quickly spread along the roof from her unit to the ones next door.
Letthand's place and one other apartment were a total loss. Two others suffered water and smoke damage.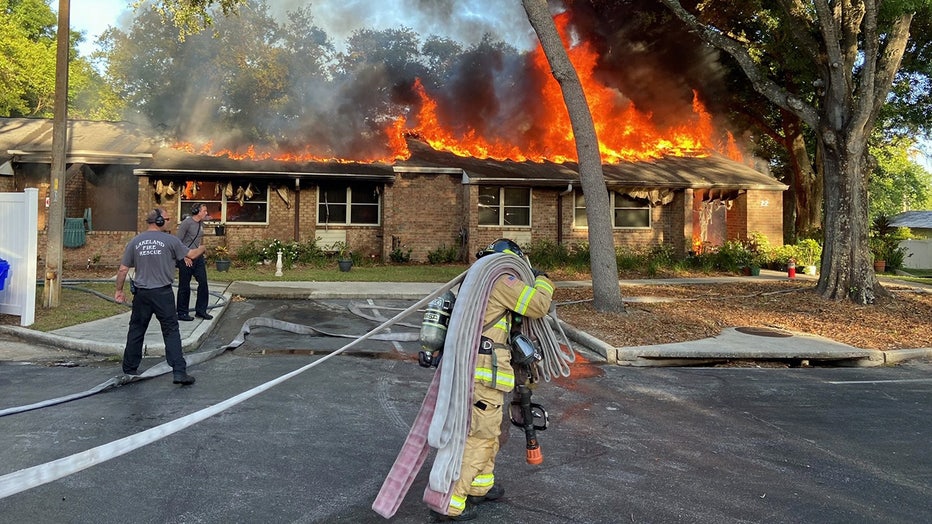 Fortunately, no one was hurt.
"It is pretty remarkable," offered Assistant Fire Chief Mike Williams.
After investigating for the better part of the day, Lakeland Fire determined that the blaze started in the back of the building and was the result of an electrical malfunction.