Sarasota County Legislative Delegation votes to bring Siesta Key incorporation bill forward
SIESTA KEY, Fla. - Save Siesta Key is one step closer toward incorporating their island community. The Sarasota County Legislative Delegation voted 3 to 1 Thursday afternoon to bring a bill forward to the Florida Legislature. 
"We are super happy that we got the green light today, and we are up for the challenge," said Tim Hensey, the chair of Save Siesta Key. 
The group pointed to backed-up traffic, high-density hotels and the dredging of Big Pass as part of the problem. 
RELATED: Grassroots group hopes to take next steps toward incorporating Siesta Key
"We just feel like we've been ignored over the years," Jodie Tierney said. "No matter how many times we fill a room with hundreds of people, either in support of something or against it, we seem to not be heard."
Senator Joe Gruters, Representatives Michael Grant and Fiona McFarland voted in support. Representative James Buchanan was the dissenting vote.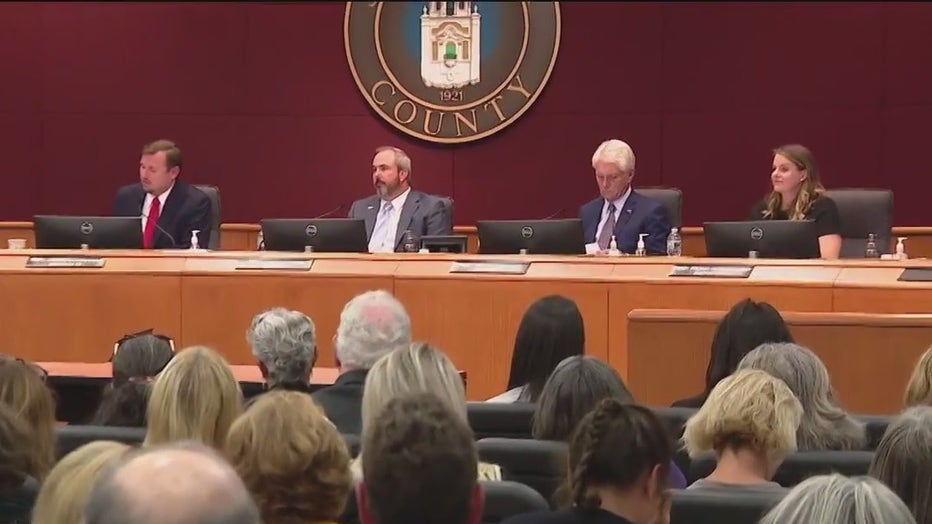 "I am very happy we have until November 24 to keep talking about this issue, I'm a big fan of voter education, so people actually know what they are voting on, and I have every confidence that if we are able to make this a question on the ballot on November 24, the Siesta Key residents will be completely informed about what it is they are voting on," said McFarland. "Which is more than I can say for many of the ballot questions that come through, I think this is fantastic, and you have been a true model of grassroots organizations' coordination which is hard to do with so many people and I applaud your effort."
If the Florida Legislature passes and Governor Ron DeSantis signs off, it will head to a special election, where Siesta Key residents will have the final say.
MORE: Sarasota County firefighters' boat training allows them to respond to Skiers Island brush fire
That vote could take place in 2024 with only Siesta Key residents voting. 
"We know that's an uphill battle, and we've got a lot of support, I think, getting your local delegation majority is a really good first step, but we are looking for the next steps in Tallahassee. We now know we will be heard in the 2023 session," said Hensey.