Sarasota deputies targeting cyber crime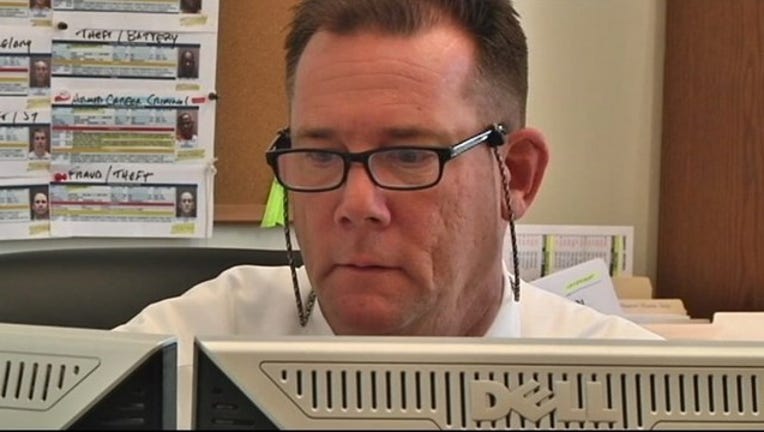 article
At the Sarasota County Sheriff's Office, Sergeant Mike Dumer keeps an eye online, searching for those who are up to no good.
"It is not like your typical beat cop anymore. You've got to have training and experience working in this particular area. It's a high-technology area as well," he said.
Over the last two decades, law enforcement agencies across the country have changed their tactics, with a new focus on internet crimes -- especially those that target children.
The internet is full of predators and it is the job of the cyber and digital forensics unit to stay a few steps ahead of them.
"It usually takes place over time. It's committed by sophisticated people that are smart and intelligent and they know how to capture images that these victims have put out there on their own," Sgt. Dumer added.
They have seen success.
Two weeks ago, deputies got a tip. It led them to Andrew Bennett of Orlando. They said he paid a Venice teen to model over the internet. When she wanted to stop, they said he threatened her.
Deputies got a tip that led them to the website where she was modeling and then to Bennett who they arrested for human trafficking.
"Sometimes the investigations can be complicated. Sometimes we have to trace from one point to another to another and we have been very successful doing it," said Sgt. Dumer.
He also explained, cyber criminals can pressure children or teens into giving them what they want.
"It is a covert crime more so than an overt crime, like a sexual battery or some sort of physicality crime," he said.
Deputies said parents must keep a line of communication open with their children.
It is good to monitor what they are doing on their computers, tablets or cell phones and make sure you have passwords to each of their devices.
Sgt. Dumer added, "It there is something there that is suspicious, it probably is. Look into it. Don't be afraid to ask your children questions."