Sarasota deputies to get counter-heroin injectors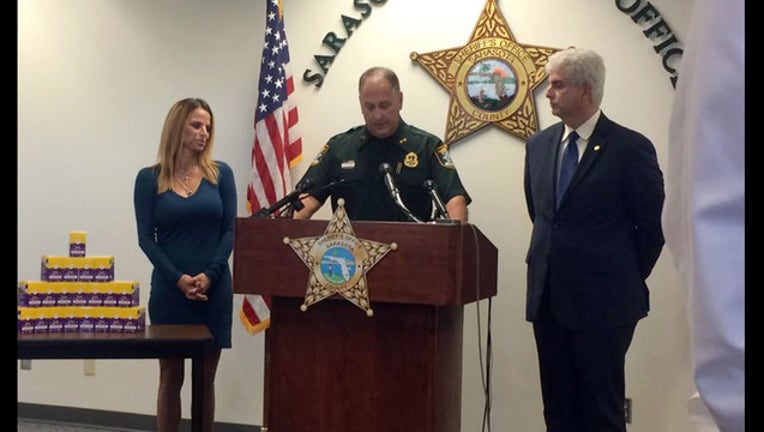 Deputies to get counter-heroin injectors - Lisa Brandy's daughter Brandi Meshad was full of life.  But behind the smiles and good times, Brandi was fighting an addiction. 
"She would into a room and, I'm not exaggerating, she lit up the room," said Lisa Brandy.  "She was so loved and had an amazing future. She was the kind of kid so determined she could have done anything in her life that she wanted."
Her life ended in 2011.  At 18 years old, she died from a prescription drug overdose.
Brandi's family is not alone.  Sarasota County has seen a dramatic rise in over doses, particularly heroin-related.  In three months deputies responded to 55 calls in which five people died. 
But now, deputies in Sarasota county will be the first in Florida to be armed with a lifesaving tool.  It is called a Naloxone injector.  Eight-hundred were donated by a pharmaceutical company.
It is an epi-pen style that is easy for anyone to us.
It can reverse the effects of an overdose, whether it is prescription drugs, heroin, or other opioids.
Within a few weeks, deputies will go through training and have the auto-injectors in their cars.
"We are here to help people, not just arrest them.  If we can save someone's life, that is the biggest reward we can ever have," said Sheriff Tom Knight.
The sheriff knows the need for help is far from over once an overdose victim is revived.
"We will follow up with them to make sure, anything we can do to give them service, for a nonprofit or a recovery program," Knight continued.
Brandi's mother said it is a start.
"I know it is one part of the solution.  It is not the whole part," she added.
It could be a second chance for those who haven't yet fought off their addiction.