Sarasota schools police: New force, but same important mission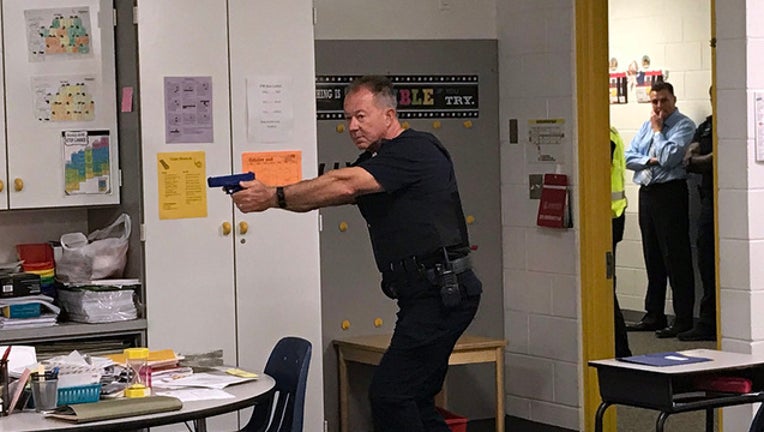 SARASOTA (FOX 13) - Identifying the gunman, turning corners and clearing rooms were priorities for the Sarasota County Schools Police Department today as they completed active shooter training. 
And this team is not your average police force.
"It's very different," said Sgt. Steve Kim. "I've been saying it from the beginning, law enforcement is changing."
The school district wanted to be ahead of the curve. They started forming their internal police department months ago, hiring one school resource officer for the elementary and middle schools, and two at each high school. 
"We rely on our training and our training is what we fall back on when we have emergencies," explained Myra Oliva, the SRO for Gocio Elementary.
It also helps her identify her weaknesses.
"I want to work on being faster," she said. "Having more confidence with training, and being stealth."
Sgt. Kim says the goal is to harden the outsides and soften the insides.
"When I say we're softening the inside, our big thing is getting out to the kids," he said. "Getting out to the good kids, the trouble kids, getting out to all of the kids and getting to know them, and developing those relations with them."
At this time, the school district employs 20 SROs. They're in need of four more for their elementary schools.