Sheriff's office mistake on paperwork allows illegal immigrant, criminal to stay in U.S.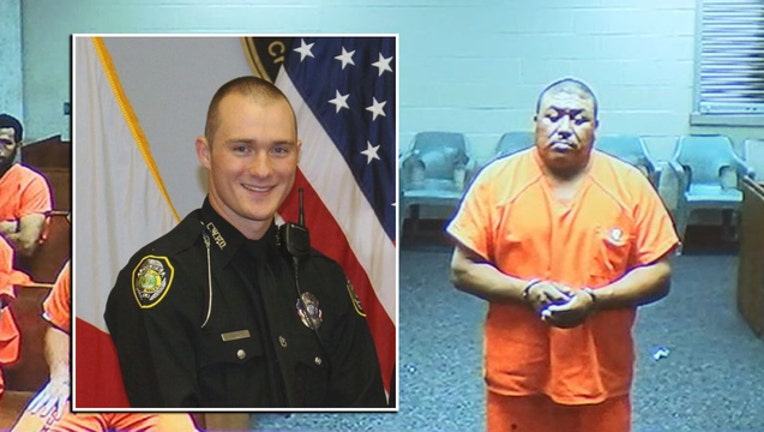 LAKELAND (FOX 13) - Polk County's sheriff turned up the heat on ICE Wednesday after an illegal immigrant allegedly assaulted a Lake Wales police officer, but now it appears his own agency may, in fact, be at fault.
Sheriff Grady Judd questioned why the man, Marcelino Jimenez-Cruz, was still in the country, citing a 2017 arrest and subsequent report to ICE. 
Judd addressed the media Wednesday, saying ICE didn't do its job, blaming the agency for the beating of a young Lake Wales police officer -- allegedly at Jimenez-Cruz's hands.
"There is no excuse for it, period," said Judd. "And now he almost killed a police officer because he is here. There is no excuse for it... He needs to go."
FOX 13 contacted ICE to find out why Jimenez-Cruz is still here. A spokesman said he was not familiar with the case and would look into it.
But Wednesday evening, the Polk County Sheriff's Office said ICE was actually never told about Jimenez-Cruz due to a paperwork error back in 2017.
In a statement, Polk County Sheriff's Office representative Carrie Horstman said, "This morning, [FOX 13's] Ken Suarez interviewed Sheriff Judd on the 2017 arrest of Marcelino Jimenez-Cruz. Sheriff Judd was briefed prior to the interview, and he was told that when PCSO arrested Cruz, we informed ICE that Cruz was here illegally. We have since learned that when Cruz was arrested in 2017, a box on the arrest form was erroneously marked that Cruz was a U.S. citizen - as a result, his name was not sent to ICE at that time. We sincerely regret the error."
The incident that put Jimenez-Cruz back on law enforcement's radar happened Monday night. Lake Wales Police Officer Colt Black tried to stop Jimenez-Cruz because the light on his bicycle was out.
The sheriff's office said Jimenez-Cruz stopped but then took off on his bike. When the officer tried to cut him off, Jimenez-Cruz ran into the cruiser.
That's when the situation escalated. The officer hit Jimenez-Cruz with a stun gun but it didn't seem to matter. Soon, investigators say Jimenez-Cruz had the officer on the ground, punching, kicking, and biting him.
A distraught eyewitness told 911, "I fear for the cop's life."
When other officers arrived, Jimenez-Cruz was arrested. A judge denied him bond and he remains in the Polk County Jail.
The arrest in 2017 happened after Jimenez-Cruz broke the hand of a Polk County deputy who was trying to break up a domestic dispute.
His fate following this latest arrest was not immediately clear.