Shopping For A New Phone? We Have Your Black Friday Deals!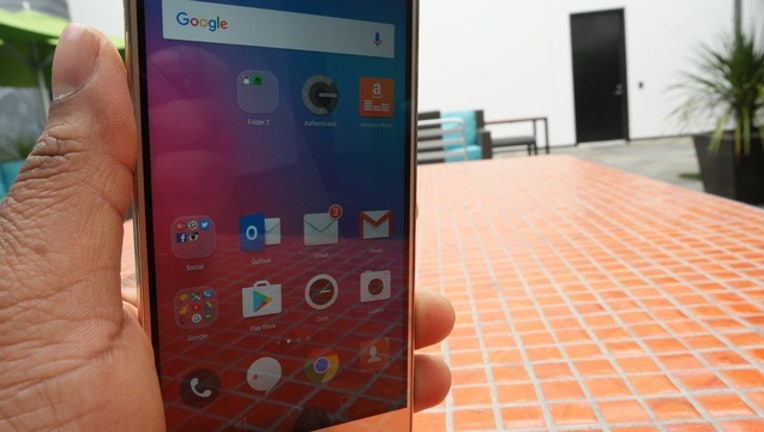 article
FOX11, Los Angeles -  
One last note for T-Mobile. If you're after the Google Pixel, which T-Mobile doesn't sell, you can pick one up unlocked direct from Google then bring it to T-Mobile and they'll give you $325 back in the form of 24 monthly bill credits when you join that ONE unlimited plan.
Sprint
If you get decent Sprint reception in your area, their Black Friday rate plan offering is among the cheapest out there. If you bring three or more lines over to Sprint on their Unlimited Freedom plan, you'll get the third, fourth and fifth lines for free. For one line of service, customers pay $60/month; for two lines, $100/month. At five lines, that works out to $20 a month per line for unlimited everything. Again, a great deal if you're in a good service area.
In terms of phone deals, not as much on offer here as with the other carriers. They have a BOGO on the Galaxy S7, which also comes with a free Samsung Gear VR and Oculus gift pack. They also have a few mid-range and budget phones available half off and on family deals, so if you're in the market for that, you should definitely check those out. Especially if you're buying for the young ones.
AT&T
Their Black Friday deals look a lot like the rest of the crowd when it comes to Samsung devices. Buy an S7 or S7 Edge on an installment plan and get a free Gear VR. In this case, you can also throw in a Gear S3 for $49,99 with a two-year service plan. If you want to go with a little older device, you can pick up an S6 on installment and get a $200 Visa gift card.
If you want to get deals on other device, you'll have to be a DirecTV or U-Verse customer when switching over from another carrier. When you do so, you can get a "free" iPhone 7, Galaxy S7, LG V20 or G5. Oh, and if it's an LG phone you buy, you can also get an LG G Pad X 10.1 tablet for 99 cents with the purchase of that phone, on a two-year contract.
Off Contract Phones
We're all so used to getting our phones right there in-store that we'll often miss out on some exceptional deals that can be had direct from manufacturers we may not be as familiar with. In the last couple years, companies like Huawei, Alcatel and now, LeEcco have been putting out stellar devices which give you near flagship quality at a fraction of the cost.
Huawei's Honor 5X and the newer Honor 8 are nothing to sneeze at. You can check out my full review of the 5X here, but I'll tell you that it is simply amazing for only $200. If it's the newer Honor 8 you're after, you can find that online on offer for $100 off the regular prices for the 32GB and 64GB versions, or $299.99 and $349.99 respectively. I'll throw in an extra note here, they also have a sale on their Huawei Watch which is one of the best smartwatches I've had the chance to review. You can check out that review here:
Now through December 2nd, you can get it for $200 off.
Alcatel updated their Idol offering in a big way with the new Idol 4S. Another great phone at a fraction of flagship pricing. In this case, Alcatel wants to help consumers get into VR so their 4S comes with VR goggles and JBL earbuds for $399.99. Going the Samsung route for a phone and VR goggles puts you up around $800! For most users, the Idol 4S is going to be a wonderful choice, powerful and fully capable of handling all your social media posting.
The latest phone to come in at mid-range pricing, one I'm currently reviewing, is LeEco's new Le Pro 3. It's the phone I didn't want to enjoy using but I absolutely was enjoying living with the phone. The device is fast, beautiful and has a brilliant display, complete with the same processor as Google's flagship offering, coming in at only $399 dollars. Review forthcoming. For Black Friday, you can get the phone on their LeMall site starting at 12:01AM PT on November 25th, through the 28th for $279 with an extra option to buy a $20 bundle that will get you a power bank and Bluetooth speaker. Now, they're new to the market, so only time will tell how well their phones hold up, but my initial impression is that the purchase is well worth it, given that it holds up over time.
Motorola/Lenovo has deals on the Moto Z line of phones if you're not wanting to go into a Verizon store for your Droid and want to go with a different carrier. The big deal with Moto's Z line of flagship phones is the Moto Mods and I can tell you that two in particular were a hit with me. The Hasselblad camera and Tumi Power Pack extended battery. Right now, through the 28th of November you can get the  Moto Z Play & Moto Insta-Share Projector or Moto Z Play & Hasselblad True Zoom for $499. If it's the Moto Z you're after, you can get that and either the projector or camera mod for $749. Normally, the Moto Z's are pushing the $700 makr by themselves, so getting the Hasselblad True Zoom with the phone for that price is actually a wonderful deal. With that camera, you're going to get a 10x optical zoom which alone is worth the price of admission as that will extend your picture taking capabilities exponentially from what the fixed lens of your phone and digital zoom have to offer.