Skydiver uninjured after being rescued from tree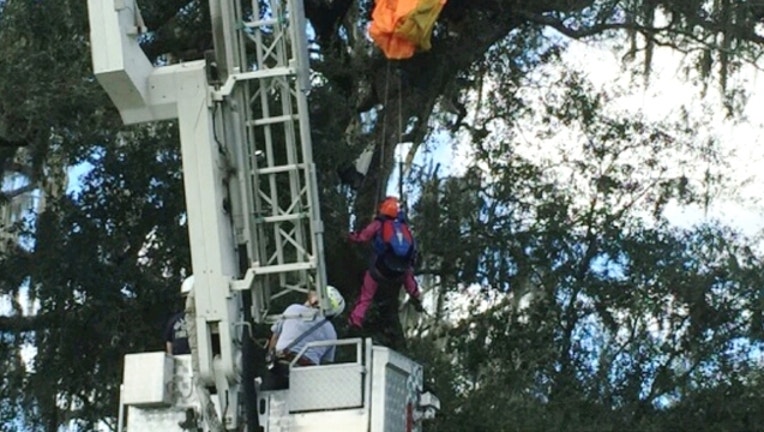 article
PLANT CITY (FOX 13) - Hillsborough County firefighters successfully rescued a skydiver from a tree in Plant City.
The skydiver landed in a tree on Paul Buchman Highway around noon Saturday.
Fire rescue had to call in a crew with aerial capability to reach the skydiver, who was 25 to 30 feet up.
The uninjured skydiver was lowered to safety. Crews were also able to remove the parachute and equipment from the tree.