FHP: DUI driver bypassed roadblocks, crashed into cruiser guarding Skyway 10K race Sunday morning
PALMETTO, Fla. - Florida Highway Patrol troopers put their lives on the line to protect thousands of runners at the Skyway 10K when a car careened past roadblocks on the southern side of the bridge during the race Sunday morning. 
It happened around 8:45 while the race was well underway. Troopers say a Sarasota woman sped toward the road closure on Interstate 275 at U.S. 41, but instead of taking the detour, she smashed through traffic cones and around barricades, right past troopers guarding the toll plaza.
Meanwhile, FHP says troopers stationed at the south rest area were alerted to the oncoming vehicle and responded to try intercepting it.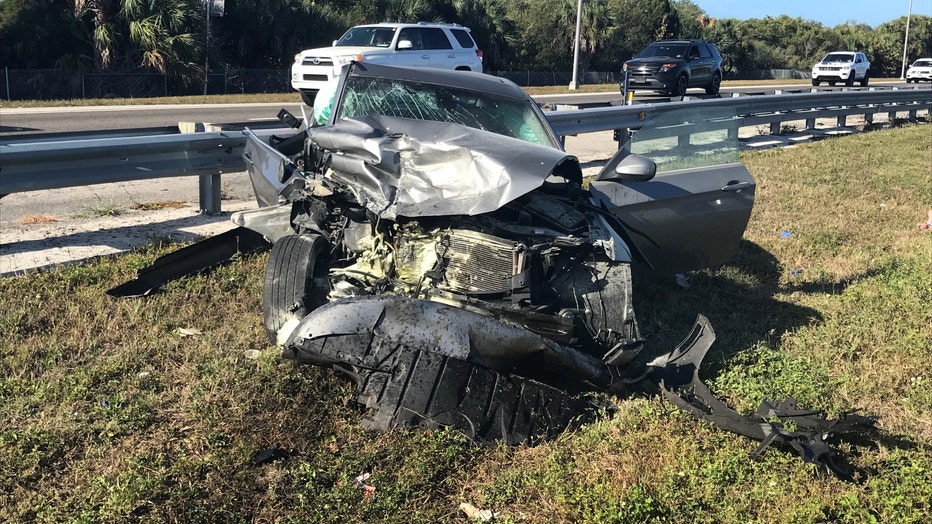 Courtesy: Florida Highway Patrol
The troopers stopped on the roadway when they got close to the oncoming BMW, which FHP says was driven by 52-year-old Kristen Kay Watts.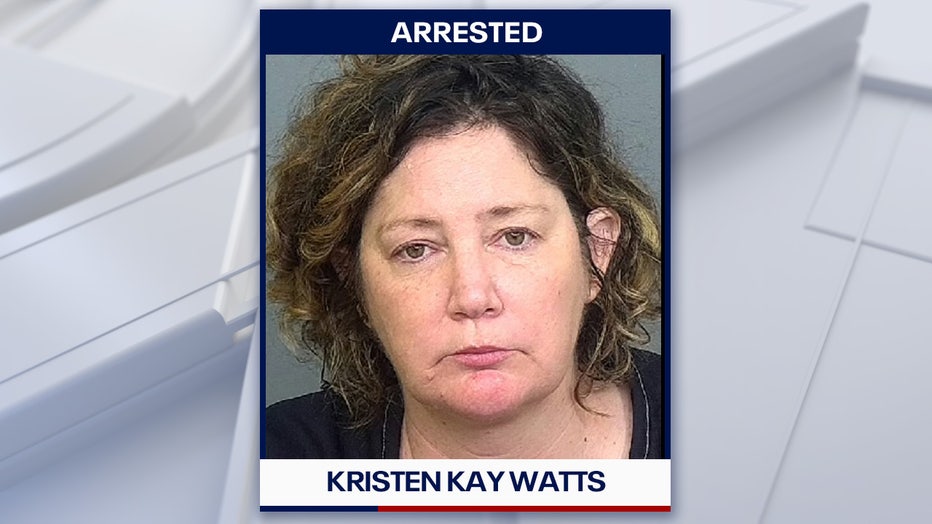 She collided nearly head-on with one of the vehicles, a marked Chevy Tahoe driven by a 47-year-old female trooper.
Images of the aftermath show a gray sedan with its front-end destroyed. The front of the trooper's Tahoe was crushed halfway back to its windshield.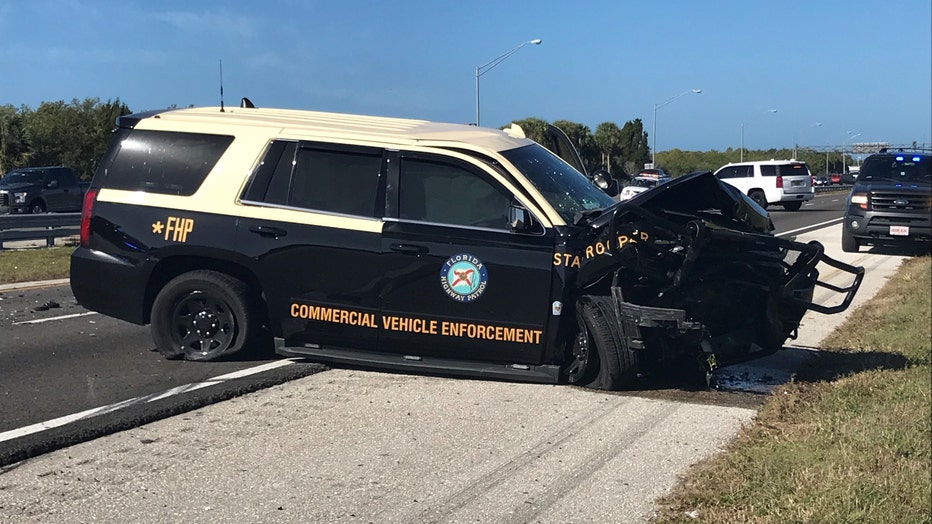 Courtesy: Florida Highway Patrol
The trooper and Watts were taken to the hospital with serious injuries. 
Watts has since been arrested and charged with DUI-serious injury.