Polk State College student, instructor among 4 killed in small plane crash over Winter Haven lake
WINTER HAVEN, Fla. - A Polk State College student and a local flight instructor were among four killed after two small planes collided midair in Winter Haven Tuesday afternoon. The crash prompted a large response from local first responders. 
The scene began unfolding on Lake Hartridge near Winter Haven Regional Airport. First responders said the crash happened midair. 
Investigators with the Polk County Sheriff's Office said one of the planes, a Cherokee Piper 161 fixed-wing plane, was being operated by Sunrise Aviation on behalf of Polk State College. 
The other plane involved was a Piper J-3 Cub seaplane that was operated by Jack Brown's Seaplane Base in Winter Haven.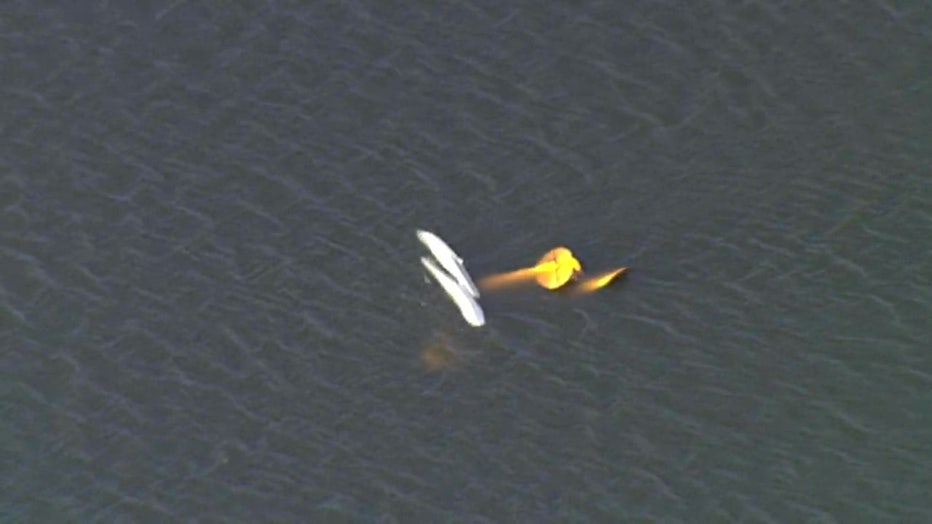 Crews search for survivors of Winter Haven plane crash
Of the four people found after the plane crash, officials said they were all dead. The sheriff's office said they were the only occupants of both planes, so their search and rescue efforts have turned into a recovery operation. 
The sheriff's office has confirmed the identities of three of the four victims in the plane crash. They said 24-year-old Faith Irene Baker, a pilot and instructor with Sunrise Aviation, and 19-year-old Zachary Jean Mace, a Polk State College student, were both in the Cherokee Piper 161 plane. 
Baker's church paid tribute to her in a Facebook post on Wednesday morning. 
Officials also said 67-year-old Randall Elbert Crawford of Carlisle, Pennsylvania was in the Piper J-3 Cub plane. Authorities said they are working to identify the fourth person found dead after the crash. 
The view from SkyFOX showed one plane partially submerged. Steve Lester, the chief of staff for the Polk County Sheriff's Office, said the second plane is 21 feet underwater.
Crews search for survivors of Winter Haven plane crash
The cause of the collision is unknown.
Authorities are asking anyone who boats the Chain of Lakes to avoid Lake Hartridge until further notice while search efforts are underway.