Snow, rain in California, but fire areas are dry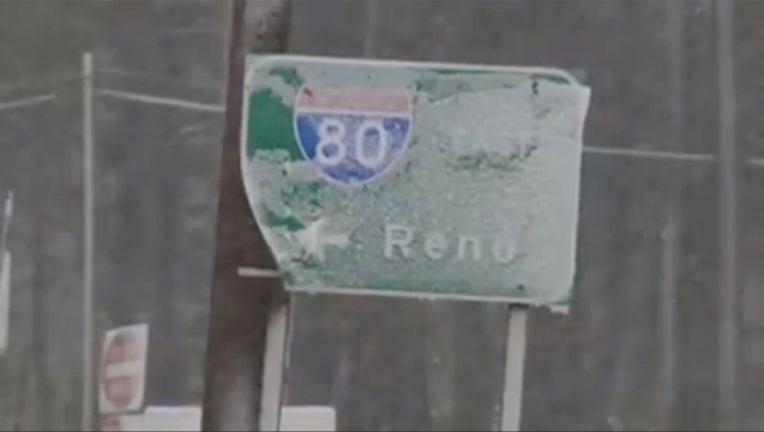 article
KINGVALE, Calif. (AP) - Snow fell Saturday in the Sierra Nevada and rain hit the far north as a storm swept through California. But the fire-ravaged wine country remained dry despite fears of mudslides.
Santa Rosa received only about a fifth of an inch of rain from Friday night into Saturday morning. Not much more rain was forecast as a storm from the Gulf of Alaska crept its way through the state over the weekend.
In Sonoma County north of San Francisco, crews worked long days to prepare for the expected rain. They set up straw barriers to keep runoff from entering streams and removed debris to prevent mudslides in areas where fires last month killed at least 43 people and reduced entire neighborhoods to ash.
California has declared a public-health emergency in fire areas, partly out of concern that household chemicals leaching from some 9,000 burned homes and buildings could contaminate soil and water.
"We did have a little bit of ash and smaller sediment wash off on some of the hills ... but we did not get the intense rain to trigger a debris flow," said Matt Mehle, a meteorologist with the National Weather Service in San Francisco.
Elsewhere, downtown San Francisco received less than a tenth of an inch of rain over 24 hours while mountain towns in the far north received 1½ to nearly 4 inches.
The Sierra Nevada, which stretches 400 miles up and down California, received 2 to 6 inches of snow with up to 2 feet expected - a welcome gift for ski resorts preparing to open for the season in the next week or two.
The Sugar Bowl resort along the Donner Pass recorded 6 inches of snow, and it was still falling.
"I've been watching all day. We've got our door open so we could look at it," said Josh Ross, a ticket department supervisor. "I'm stoked. The first big storm of the year. Everybody's pretty excited."
Heavy wet snow was falling on Interstate 80 through the pass, with intermittent chain controls.
"It's my first time driving in the snow -- scary!" Said Ivory Williams, 30, of Sacramento, who was headed to Reno, Nevada, for the weekend with friends.
They stopped to buy chains, she said.
"Unexpected $90 chains," Williams said. "That's my gambling money."
Winter storm warnings remain in effect into Saturday night for the Lake Tahoe area and through Sunday afternoon elsewhere in the Sierras.
Two major roads through Yosemite National Park were closed.