Some cleaning products, including 'green' ones, emit hazardous chemicals, study finds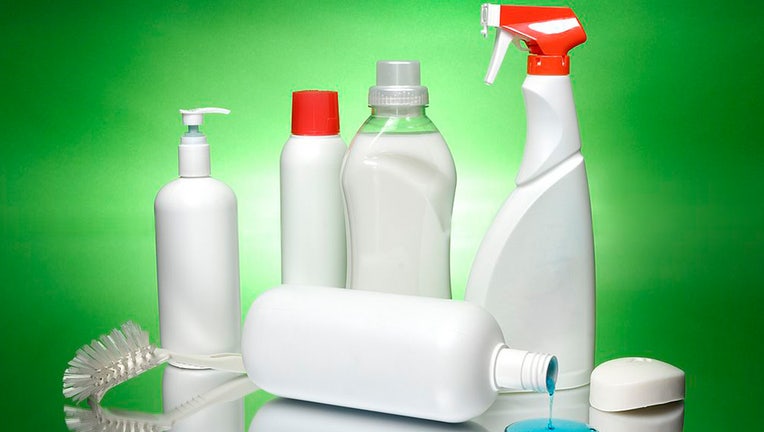 article
A new study suggests that some of the cleaning products people have been using to keep their homes fresh and tidy, may be far more harmful than they realize. 
Scientists at the Environmental Working Group (EWG) tested 30 common household cleaning products which included multipurpose and glass cleaners, air fresheners and others. 
It was found that these everyday household products were releasing hundreds of volatile organic compounds, also known as VOCs. 
The study, which was published in the journal Chemosphere on Wednesday, did not name specific brands. 
"This study is a wake-up call for consumers, researchers and regulators to be more aware of the potential risks associated with the numerous chemicals entering our indoor air," Alexis Temkin, Ph.D., a senior toxicologist at EWG, said in a news release. 
Both conventional and "green" cleaning products were tested and a total of 530 unique VOCs were detected. 
Of the 530 VOCs that were found, 193 of them had the potential to cause harm to the respiratory system and potentially created an increased risk of developing cancer, as well as having the potential to cause developmental and reproductive issues. 
While it was noted in the study that green products emitted fewer VOCs compared to conventional ones, it was only by half. 
"The green products categorized as 'fragrance free' also produced the fewest VOC emissions – nearly eight times fewer than conventional and four times fewer than green products that included fragrance on their label," researchers said. 
"Our findings emphasize a way to reduce exposure to hazardous VOCs – by selecting products that are 'green,' especially those that are 'green' and 'fragrance free,'" according to Temkin.
What are VOCs? 
VOCs can be emitted from a multitude of everyday items in your home which can include cosmetics, hairsprays, deodorants and even your bed mattresses, according to the EWG. 
While not all VOCs are harmful, some can have serious health impacts. 
Some common VOCs that could be potentially harmful to one's health include butanol, acetone, formaldehyde, benzene, ethylene glycol, methylene chloride, tetrachloroethylene, toluene and xylene, just to name a few. 
Some immediate symptoms of harmful VOC exposure can include dizziness, feeling fatigue, visual or memory impairments, loss of coordination, skin and eye irritation, breathing problems and headaches, according to the EWG. 
This story was reported from Los Angeles.