Dog taken from South Tampa driveway reunited with family
TAMPA, Fla. - A dog reported missing from a South Tampa home has been safely reunited with his family.
The Saylor family offered a $500 reward for the safe return of their black and white Havanese dog named Ollie, who was taken from their Beach Park home after accidentally being let outside. 
Larry Saylor said he didn't know Ollie followed him outside on Thursday and was gone when he returned home.
Surveillance cameras at the home show a woman in a black Hyundai Elantra pulling into the family's driveway as Ollie approached from the sidewalk. She opens her car door and lets Oliver into her car. 
The woman then turned around to knock on a neighbor's door a few houses down to see if they knew who Ollie belonged to, but the neighbor did not recognize Ollie and suggested the woman take him to the Petco on Westshore Boulevard.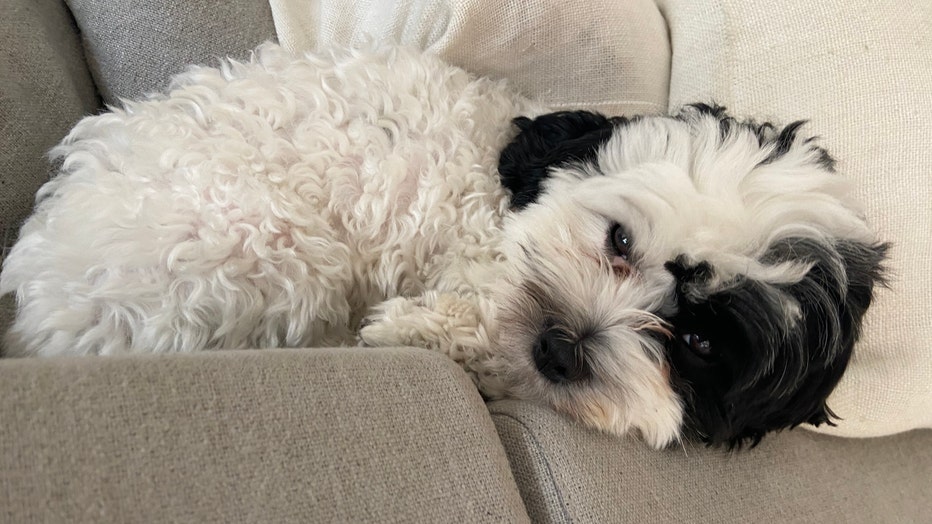 The family posted fliers have around the neighborhood and notified the police. 
They also shared their story on Instagram, Facebook, Nextdoor and Pawboost.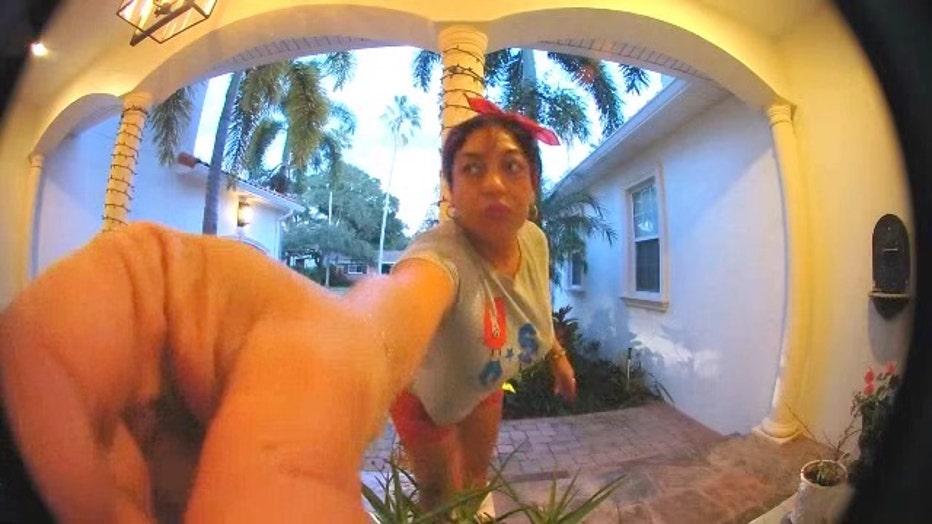 Pictured: Woman who picked up Ollie in car and rang knocked on doors to find his owner. Courtesy: Larry Saylor
The Saylor family said they were not interested in implicating the woman in the video in any wrongdoing. They just wanted to find Ollie and bring him home.
CONNECT WITH FOX 13: