SPPD: 4 who drove through accident investigation were drunk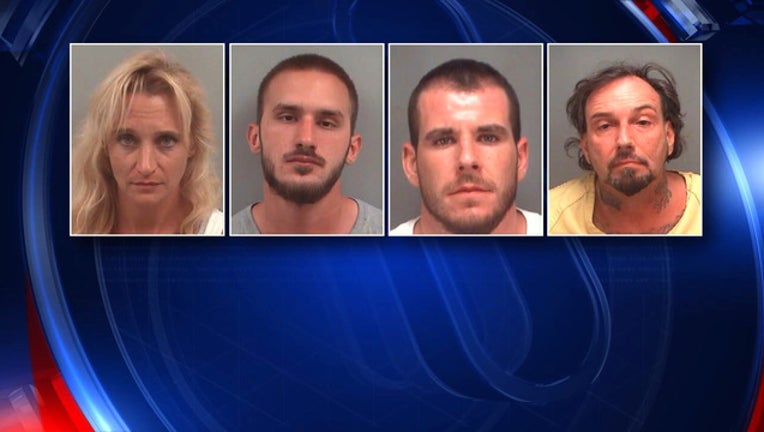 ST. PETERSBURG (FOX 13) - Police in St. Pete made four DUI arrests overnight after they say all four drivers drove through a deadly accident scene without stopping.
Officers say Mechell Gould, David Payne, Benjamin Emmons, and Joachim Kohlhase failed to stop at 9th Avenue N and 66th Street.  
Police were there investigating a deadly motorcycle crash at the time.
Officers stopped each of these drivers and say all four were impaired:
Gould, 28, allegedly blew .181

Payne, 23, refused breath test

Emmons, 22, allegedly blew .221

Kohlhase, 49, allegedly blew .224
Emmons and Kohlhase were also charged with possession of cocaine.
The motorcyclist involved in the original crash was David Flores-Vega.  He was thrown from his bike when he crashed into a Pontiac and died at the hospital from his injuries.