Spring Hill family receives package of non-hazardous powder from China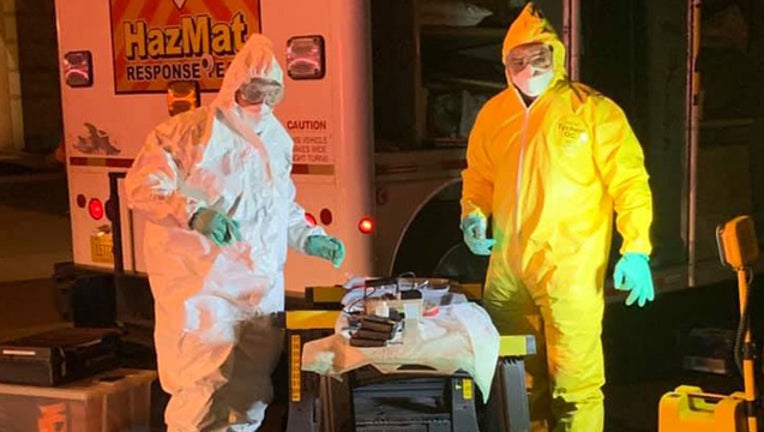 SPRING HILL, Fla. (FOX 13) - A Spring Hill woman received a package containing white powder, which prompted a county hazmat team to investigate. Luckily, the powder was deemed safe, but the investigators are issuing a warning to residents.
The woman, who lives in the 400 block of Copper Hill Road told deputies her and her husband received a package from China in the mail on Monday. Deputies said she didn't recall ordering anything from China, but opened the package.
Inside were two silver bags, and one contained a white powder that spilled on the kitchen counter. Deputies said she cleaned it up, and placed both bags and the box outside before calling the Hernando County Sheriff's Office. 
Deputies removed the items from their property. The couple, and children inside the home, had to wash themselves and evacuate the home. Field tests showed the substance had no hazardous materials, but will be further tested by the Florida Department of Law Enforcement.
Officials said there were no injuries, but issued a warning, "If you happen to receive a package from someone you don't know, or a company you don't do business with, please do not open it.  Please contact authorities."