St. Pete brother, sister arrested for attempted murder after purposely crashing into motorcyclist, police say
ST. PETERSBURG, Fla. - A 21-year-old man remains in 'extremely' critical condition and two people – a brother and sister – were arrested following the road rage crash that occurred in downtown St. Petersburg over the weekend.
On Saturday, police said the motorcyclist was heading east on Central Avenue approaching the 5100 block when the passenger of a white Lincoln Mercury "hung out the passenger window, taunting the motorcyclist." That passenger was identified as 31-year-old Solimar Rosario.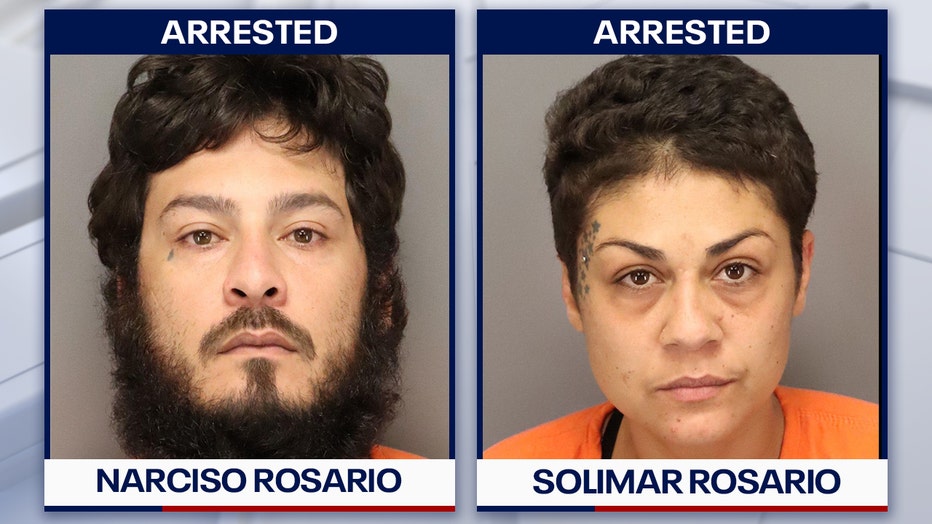 Booking images for Solimar Rosario and Narciso Rosario (provided by St. Petersburg Police Department)
The driver, identified as her brother, Narciso, then intentionally drove the vehicle into the motorcycle, causing the driver to enter oncoming westbound traffic and crash head-on with a truck, according to investigators. Police said Narciso then fled from the scene, leaving the injured motorcyclist on the side on the side of the road.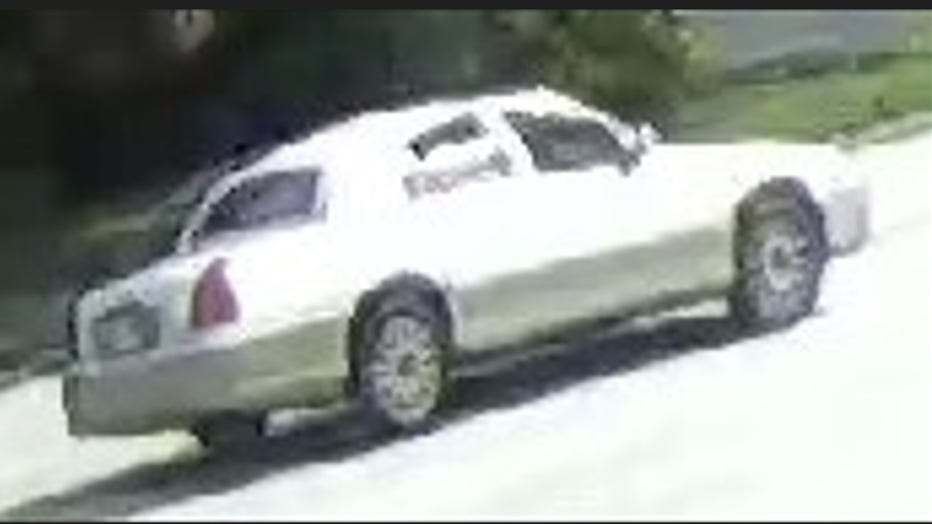 St. Pete police released this surveillance image of the Lincoln from over the weekend when they were initially searching for the suspects.
Shannon Turner, the victim's mother said her son is in the intensive care unit fighting for his life. After treating his family to breakfast on Saturday, the 21-year-old victim took his new motorcycle out for a ride and became the target of road rage. 
"This is a journey and I don't know how long we're in this, and I can't get discouraged every time we have a bad day," Turner said. "He has significant injuries, by all means, he should be dead by now, he's not. And if he's not dead, he's not done."
PREVIOUS: Motorcyclist fighting for his life following hit-and-run crash in St. Pete
Turner said the victim has a very severe brain bleed and multiple broken bones. Her son is in a medically induced coma and also on a ventilator. Loved ones are taking it one day at a time while holding onto hope and their strong faith. 
"Fight baby fight," Turner said. "You have an army out here and God created you for a purpose and a plan, and you're coming out of this, you're coming out of this."
Both suspects were arrested Monday and face attempted murder charges in the road rage crash, police said.