St. Pete officer off the job after suspect takedown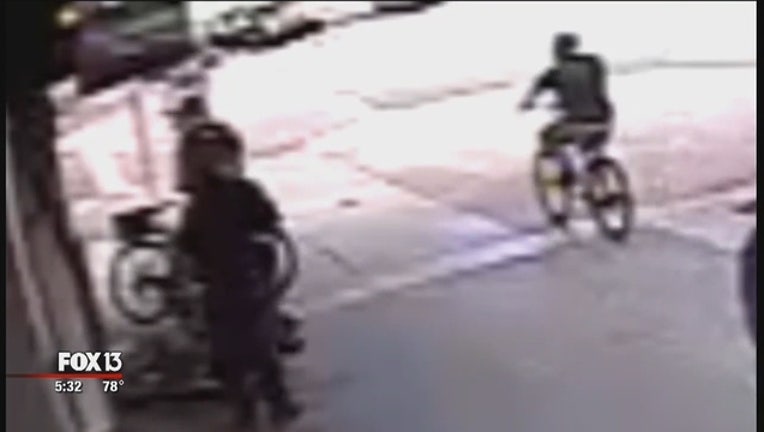 ST. PETERSBURG (FOX 13) - St. Petersburg Police Chief Tony Holloway said Tuesday one of his officers would have been terminated if he had not chosen to resign. 
In August, fellow officers reported Officer Andrew Cane's "takedown" of an inebriated suspect who was being arrested for urinating in public. 
The police department released security camera video of the incident that differs from Cane's written report. 
"I didn't see anything that he wrote in his report that I saw in the video" Holloway said. "So that's one of the charges: falsification." 
Other internal affairs findings included use of unnecessary force and "guilt" of a misdemeanor. 
"When he took the subject down to the ground, that was a battery that he committed" Holloway said, even though Cane was not criminally charged.
Witnesses identified James Blair as the man who urinated in front of them outside St. Petersburg's downtown Publix. 
In his written report, Cane said Blair "tried to walk away twice" and "after he tried twisting from my grip three times," Blair was handcuffed.
He also claimed that before backup officers arrived, the suspect "adopted a stance as if to attack me."  That was his explanation for forcing Blair to the ground.
However, the video shows two backup officers were present at the time, and Holloway praised them for immediately reporting the incident to supervisors. 
Police union spokesman George Lofton agreed. 
"I think there's a misnomer out there that police officers are going to stick together whether they are right or wrong and cover things up" Lofton told FOX 13. "That's 180 degrees from the truth."
Cane was disciplined in 2014 after a tow truck driver reported seeing the officer masturbating inside his personal car, which was in a downtown parking lot at the time.  He was suspended for two weeks and removed from the department's SWAT team and honor guard for that transgression.