St. Pete police get new downtown district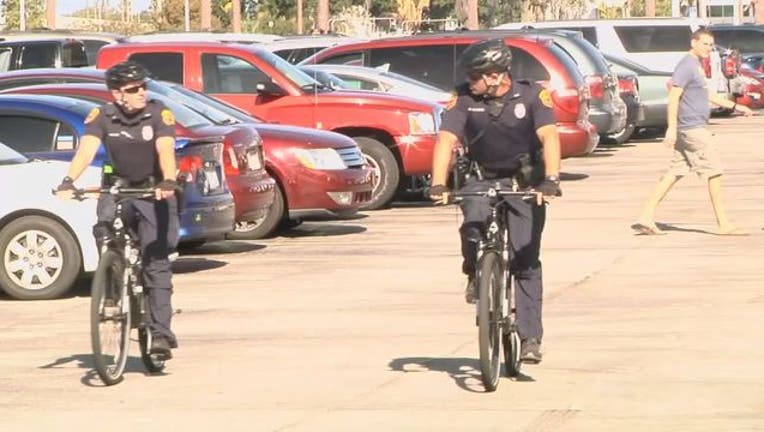 article
ST. PETERSBURG (FOX 13) - For many decades, the St. Petersburg Police Department has divided the city into three patrol districts. But as of Wednesday, there is a "district four," encompassing the downtown area. 
"If the city keeps adding more people, then we're going to need more officers, just in the downtown community," Police Chief Tony Holloway told FOX 13. "We've been doing it for the past eight months, so now we're ready."
For several years, one group of officers has focused on downtown's transient population. More recently, another group of officers, dubbed the "bar squad," has focused on the night scene. 
But soon that second group will discuss major changes to their uniforms and police cruisers. 
"They're going to get bike uniforms and they're going to be on bikes," Holloway said. "I want people to see that, I want them to be visible, not ride in cars." 
The former bar squad started its Wednesday through Saturday shift as the newly-named "district four." The officers applied for positions, were interviewed and selected, and made two year commitments. 
"I want those officers to be aware of what stores are in their sector, who's walking around, what issues do we need to address as the downtown continues to grow," said Holloway.
Downtown Merchants Association president Matt Shapiro said the department's new approach to community policing has already been noticed. 
"A couple of years ago we didn't know who our downtown team was," Shapiro said. "Now we know the faces, we know their names, we have their cell phone numbers." 
He also endorsed the new permanency. 
"People like to see police presence. They can feel comfortable walking the streets at noon, at midnight, at three in the morning," Shapiro said.