St. Petersburg boxer accused of disfiguring boy during 'whooping'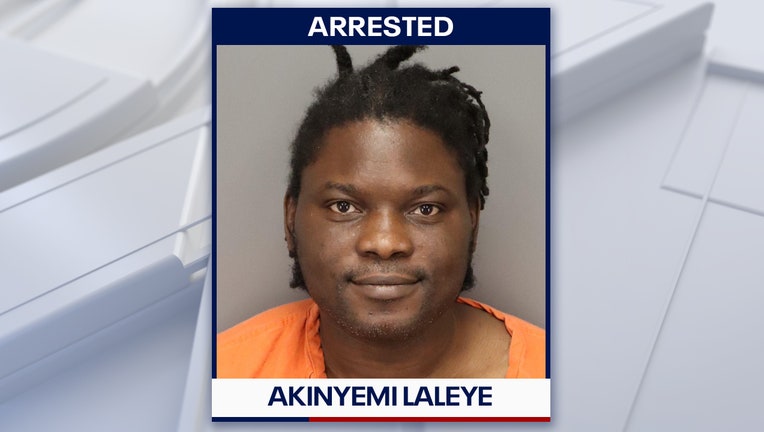 article
ST. PETERSBURG, Fla. - A professional boxer who appeared on season 4 of 'The Contender' is accused of felony child abuse.  
Akinyemi Laleye, 41, a professional boxer living in St. Petersburg, was arrested on March 13 after police say he beat a 9-year-old boy with a belt to the point of disfigurement.
According to an arrest report, the child was covered in scars, marks, and various wounds that were in various stages of healing. 
Investigators say the child also had fresh, deep purple bruises that covered most of his thighs. They added that he had bruising around both sides of his upper neck and lower cheek area along with scars along his back. 
The victim stated that on March 8 Laleye slapped his face, grabbed his neck, and repeatedly punched his legs after he got in trouble at school. 
READ: Polk County school bus attendant accused of striking child with belt 9 times
The boy told officers that he is frequently abused and the marks and disfigurement were a result of being hit with the buckle end of a belt. 
The arrest report states that Laleye told investigators that he gave the child a 'whooping' and it was his right to do so. 
Laleye has been charged with aggravated child abuse that caused great bodily harm.