St. Petersburg College Solar Apprenticeship Program brings more jobs
ST. PETERSBURG, Fla. - Florida's sunshine is becoming big business and colleges and universities are taking notice. 
St. Petersburg College is partnering with the Florida Solar Energy Center at the University of Central Florida to create the first-ever, state-approved solar apprenticeship program in Florida. 
The program's director says it'll create more trust within the industry which, in turn, will mean more jobs. 
READ: Bi-partisan bill trying to save AM radio
"Solar used to be very expensive to install, but now the price of it has gone down considerably over the years, so now it's becoming more commonplace," St. Petersburg College Solar Apprenticeship Program Coordinator Christopher Cain said.
According to the Solar Energy Industries Association since 2012 the solar sector has grown by an average of 33 percent every year. The massive growth means more jobs to help keep up with the demand for qualified installers.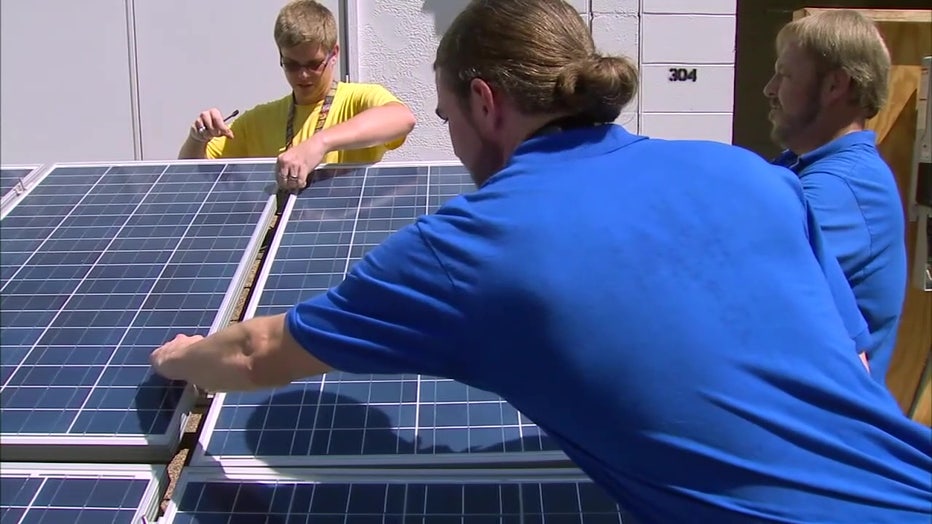 Solar energy is one of the fastest growing sectors.
This August, St. Petersburg College will welcome 25 new students who are current employees at approved solar companies to take part in the first state-approved Solar Apprenticeship Program. 
The goal of the 12-month program is to have students graduate with a North American Board of Certified Energy Practitioners certification—making them certified solar panel technicians through the NABCEP. 
READ: Amazon in talks to offer free mobile services to Prime members: Report
"The employer, they can save on expenses from work that's done by trained professionals instead of untrained people that they have to spend time and money on to correct mistakes, insurance, things of that nature, so they know that it's done professionally right the first time, which builds that trust not only in their company but also in those individuals," Cain shared.
To qualify, the student's solar employer must pay a one-time fee of $695 to apply and become an approved company. For each student who signs up that company will receive a $600 rebate and then another $600 rebate once the student successfully completes the program.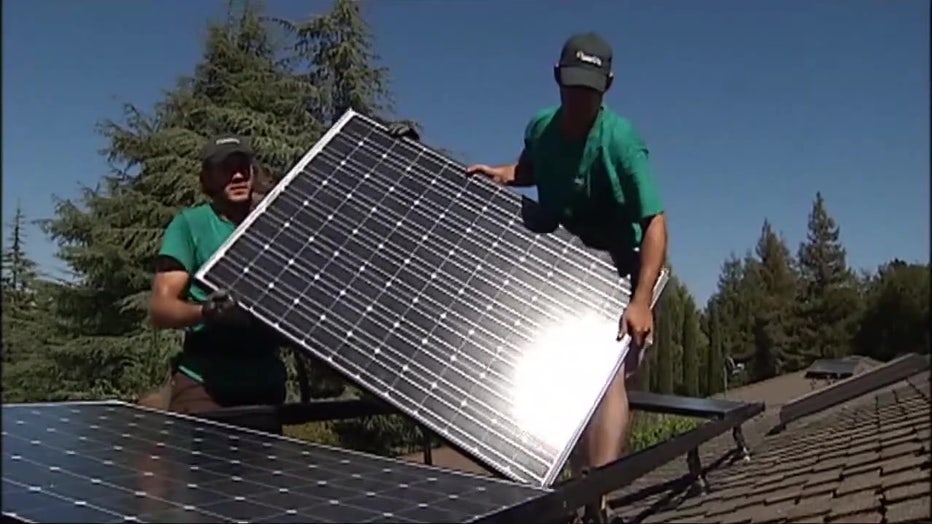 With the massive growth of solar, the demand for qualified installers is increasing.
As program coordinator Christopher Cain explains they've already received interest from several companies and hope to eventually expand the program to allow for anyone not just current employees to complete a program where they can earn their NABCEP certification.
"The ultimate goal is we not only want to give the training and provide substantial certifications and things of that nature, we want to provide jobs. We want to add more economic mobility to the community," Cain explained.
So far, nine students have signed up and 16 spots are left. It hopes to eventually expand that class size. 
The inaugural class will graduate with their certificates in August 2024.