St. Petersburg woman using her experiences with depression to help others
ST. PETERSBURG, Fla. - Joyce Nanette Johnson, 70, has suffered from depression for most of her life. To help cope with the disease, she decided to write a self-help book about it.
Joyce Nanette Johnson also loves coming to the Carter G. Woodson Museum in St. Pete.
"I spend quite a bit of time here, Said Joyce. "I love the Museum. I love what it means to people."
She is coming back later for a very special event, her book signing. 
READ: Bay area teen who took her own life honored with yellow bench at Tampa Bay Skating Academy
"The name in the book is out of the darkness of depression into the spiritual light,"  Joyce explained.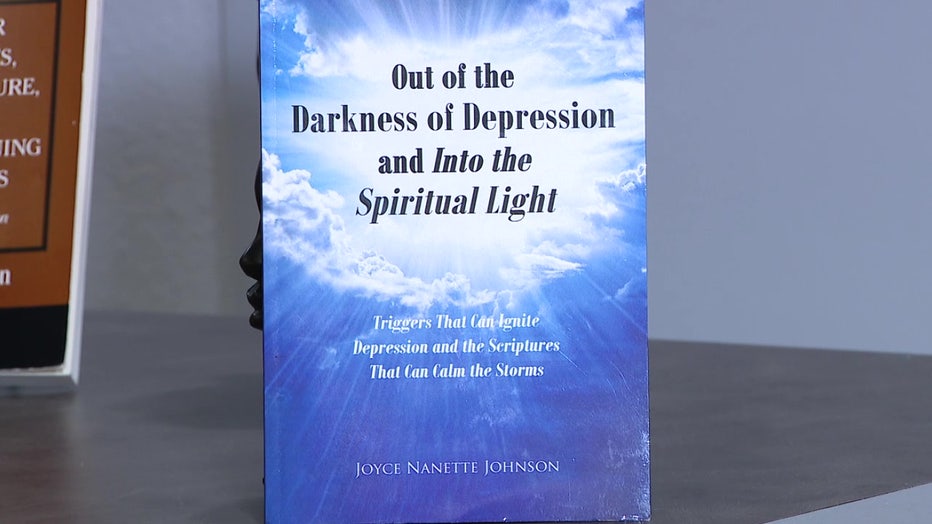 Joyce has dealt with depression most of her life, so she wrote a self-help book about it.
"I wrote for several newspapers and magazines," said she. "So during the day, I'm out there happy, interacting with people. It was a facade. It was a mask. And that's mostly up until recently. Everybody hid behind that massive depression. And I was very well hidden for all those years."
Years of very painful memories. 
READ: Tampa Bay leaders emphasizing importance of mental health for first responders
"I lost a baby. I had a miscarriage. And that was one of my darkest, darkest moments. That's one of the moments I didn't think I was going to make it back," Joyce said.
She's not a psychiatrist or psychologist but believes the life she has lived makes her qualified to help others.
"But what makes me an expert is the 25-plus years that I've suffered and triumphed over this condition," said Joyce.
Life lessons that she hopes others will be able to learn from. Joyce's booking signing will be on September 23rd at the Carter G. Woodson Museum in St. Pete.