St. Pete's Sensible Sprinkling Program is helping people conserve water while saving money
ST. PETERSBURG, Fla. - The free Sensible Sprinkling Program is back in St. Petersburg. 
The effort helps customers get the most out of their outdoor water use with workshops, resources and tips to inform water-wise decision-making.
Some of the recommendations from the St. Petersburg Water Conservation Department to conserve water including the following:
If you use potable (drinking) water for your sprinkler system, consider switching to an alternative water source such as reclaimed or well water
Consider replacing a portion of your lawn area with drought tolerant native or Florida-Friendly covers such as sunshine mimosas, Asiatic or dwarf jasmine.
If installing new plants, wait until the start of rainy season to let Mother Nature help with watering.
Consider installing micro (also known as drip or low volume) irrigation in your landscape beds to reduce water use.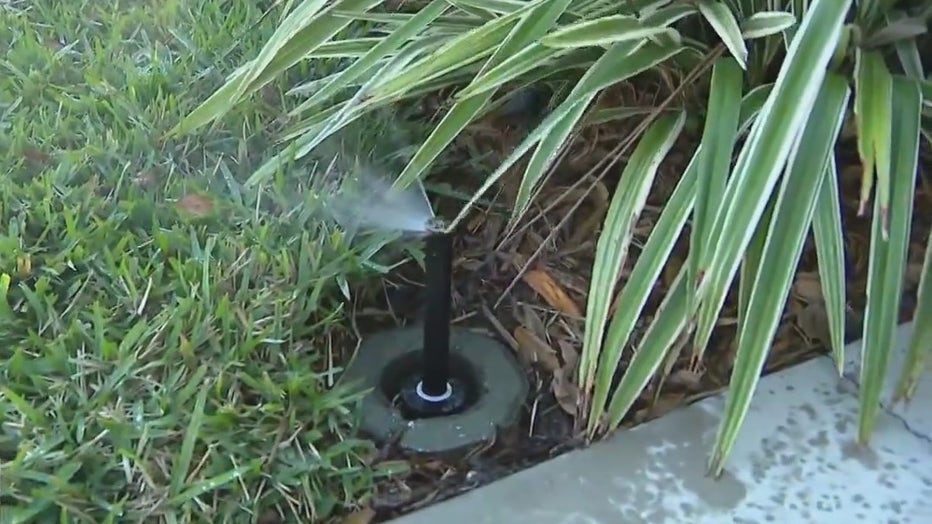 The above suggestions can also help people save money on their utility bill, according to the department.
The Sensible Sprinkling Program offers a free sprinkler system checkup to water customers with working in-ground sprinkler systems using potable, reclaimed or well water. Participants receive: 
A sprinkler system evaluation with site-specific recommendations
A drawing of the sprinkler system's layout
Installation of a rain sensor if a working sensor is not present
Water conservation information
An automatic shut-off hose nozzle
To learn more about the program, click here.