Star Wars actress Carrie Fisher dead at 60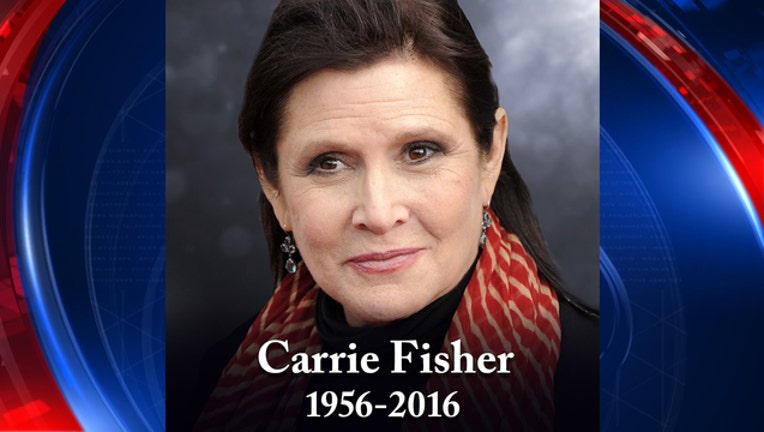 Actress and writer Carrie Fisher, who played Princess Leia in the original Star Wars films, has passed away, according to her daughter's publicist.
She had been hospitalized after suffering a massive heart attack on board a flight from London to LAX on Friday. 
Fisher died Tuesday morning. She was 60 years old.
People on the plane performed CPR on Carrie and once the flight landed, paramedics rushed her to UCLA Medical Center on Friday. 
Carrie had been on a publicity tour for her new book, "The Princess Diarist." The book recently made headlines because she wrote about having an affair with co-star Harrison Ford while shooting the original 'Star Wars' movies.